Find out more
Harvested using traditional methods, CSR Coconut sugar is unrefined and made from the nectar of coconut blossoms from certified organic coconut palms.

With it's caramel taste and fine crumb-like granules this specialty sugar can bring taste dimension and texture to your cooking or baking. When melted it acquires a hazel brown colour, making it perfect for caramel toppings, warm deserts and beverages.

Use as an alternative for white, raw, brown or palm sugar. 100% Natural, ACO Certified Organic ACO Cert. No. 12762 CSR Organic & Unrefined Coconut Sugar is a healthier alternative to white sugar and perfect for all your baking needs, as well as stirring into tea or coffee.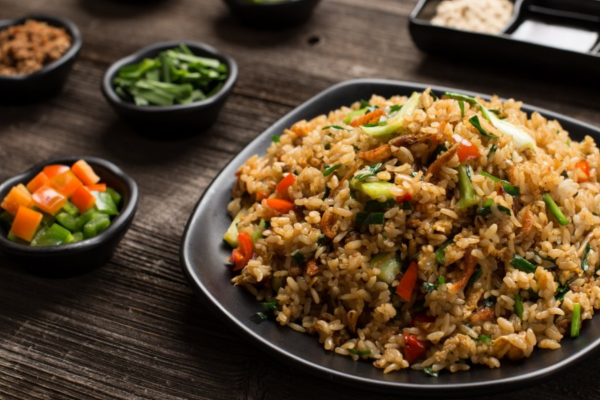 Ingredients: Coconut Sugar.

Storage Instruction: Store in an airtight container, in a cool dry place.

Made in Indonesia.

Product Claims: All Natural

Serving Size: 4g


Average Quantity per Serving
% Daily Intake (per serving)*
Average Quantity per 100g
Energy (kJ)
Average Quantity per Serving:
66.8kJ
% Daily Intake (per serving)*:
%
Average Quantity per 100g:
1670kJ
Energy (Cal)
Average Quantity per Serving:
16Cal
% Daily Intake (per serving)*:
%
Average Quantity per 100g:
399Cal
Protein
Average Quantity per Serving:
<1g
% Daily Intake (per serving)*:
%
Average Quantity per 100g:
1.3g
Fat, total
Average Quantity per Serving:
<0.1g
% Daily Intake (per serving)*:
%
Average Quantity per 100g:
<0.2g
- saturated
Average Quantity per Serving:
<0.1g
% Daily Intake (per serving)*:
%
Average Quantity per 100g:
<0.1g
Carbohydrate
Average Quantity per Serving:
3.8g
% Daily Intake (per serving)*:
%
Average Quantity per 100g:
97g
- sugars
Average Quantity per Serving:
3.7g
% Daily Intake (per serving)*:
%
Average Quantity per 100g:
93g
Sodium
Average Quantity per Serving:
5.6mg
% Daily Intake (per serving)*:
%
Average Quantity per 100g:
140mg
CA
Average Quantity per Serving:
6.8mg
% Daily Intake (per serving)*:
%
Average Quantity per 100g:
170mg
Iron
Average Quantity per Serving:
<0.07mg
% Daily Intake (per serving)*:
%
Average Quantity per 100g:
1.6mg
Potassium
Average Quantity per Serving:
36.4mg
% Daily Intake (per serving)*:
%
Average Quantity per 100g:
910mg
Zinc
Average Quantity per Serving:
<0.01mg
% Daily Intake (per serving)*:
%
Average Quantity per 100g:
0.16mg