Apple Tartlettes
Prep: 20 mins
Cook: 30 mins
Servings: 18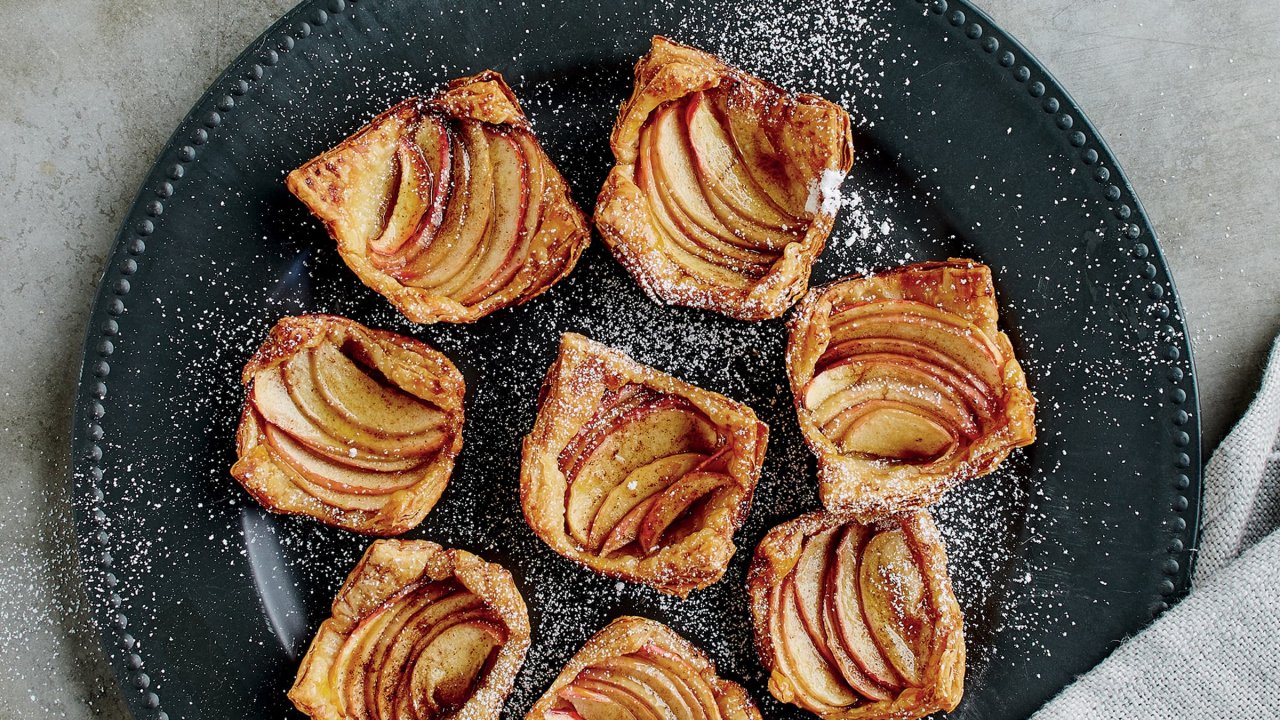 With the help of a little puff pastry, you can create these bite sized apple tartlettes in just 45 minutes.
Ingredients
3 red apples
Juice of ½ a lemon
2 sheets of Pampas Puff Pastry
30g butter, melted
4 tbsp CSR Demerara Sugar
½ tbsp cinnamon
3 tbsp CSR Golden Syrup
CSR Soft Icing Mixture, for dusting
Method
Pre-heat oven to 180°C. Lightly brush a 12 cup muffin tin with melted butter. You will need two tins or can bake tartelettes in two batches.
Place lemon juice in a medium size bowl and add water. Cut cheeks off apples and finely slice, leaving skin on. Place slices in lemon water to stop them from going brown. Cut each pastry sheet into 9 equal squares. Remove apples from water and towel dry to remove excess moisture.
Place squares of puff pastry into prepared muffin tins and brush with melted butter. In a small bowl, mix sugar and cinnamon. Sprinkle on prepared pastry squares.
Top squares with a fan of apple slices, approximately 7-8 slices on each square. Brush apples with a bit more melted butter and sprinkle with the remaining sugar mix.
Bake in oven for 25-30 mins or until pastry is golden. Remove from muffin tin and place on cooling rack. Warm golden syrup for approximately 10 seconds in the microwave and brush on top of warm tartlettles for a glossy finish. Serve when cooled and top with a sprinkle of icing sugar.