Apple Crumb Cake
Prep: -
Cook: -
Servings: -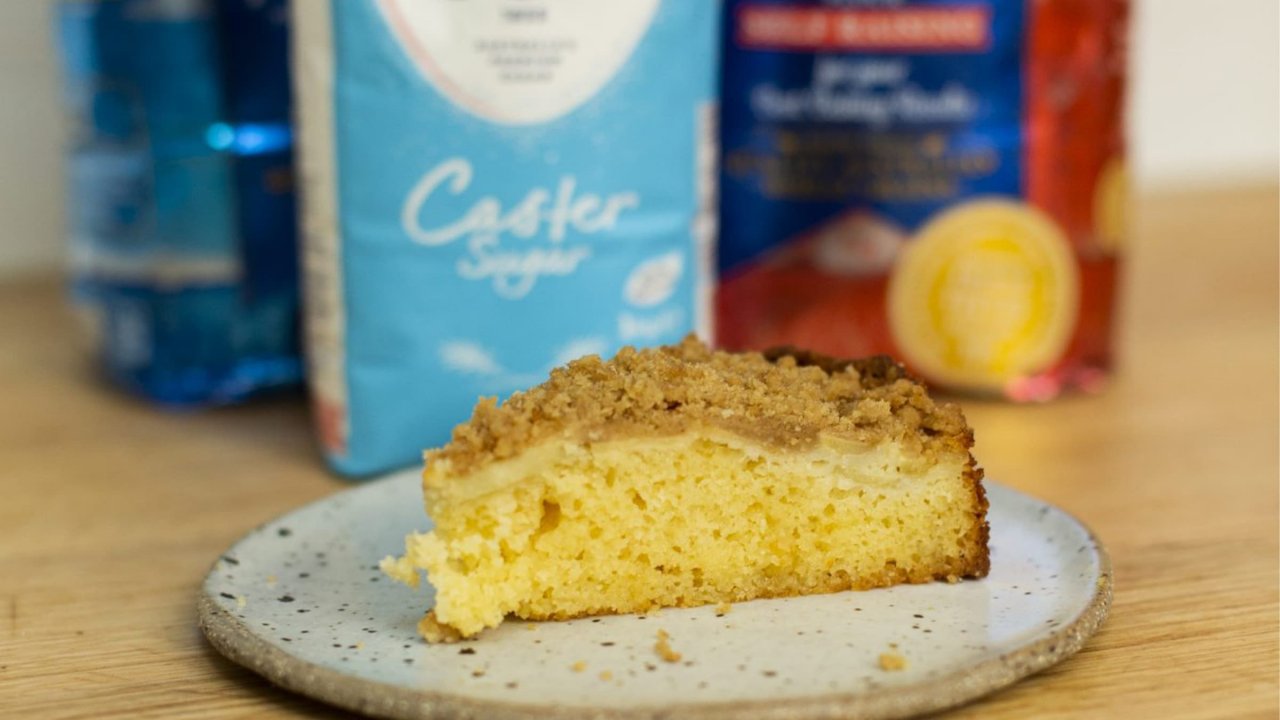 This Apple Crumb Cake is completely uncomplicated and you'll please everyone in the room by allowing the simplest ingredients to play hero. Recipe by Charlotte Ree.
Ingredients
 Cake:
200g unsalted butter, at room temperature
175g CSR Caster Sugar
1 tsp vanilla bean paste
3 large eggs, at room temperature
225g White Wings Premium Self-Raising Flour
125ml full-cream milk
3 small Granny Smith apples, peeled, cored and thinly sliced
CSR Demerara Sugar, for sprinkling
Crumble:
55g CSR Brown Sugar
75g White Wings Premium Plain Flour
50g butter, at room temperature
½ tsp ground cinnamon
Pinch of sea salt
Method
Preheat the oven to 160°C. Grease and line the base of a 22cm springform tin with baking paper. Beat the butter, caster sugar and vanilla in the bowl of a stand mixer fitted with the whisk attachment until light and fluffy. Add the eggs one at a time, beating well after each addition. Add the flour and milk and beat to combine. Pour the batter into the prepared tin.
Arrange the apples on top of the batter and put to one side.
To make your crumble, in a small mixing bowl add your brown sugar, plain flour, butter, salt and cinnamon. Combine all of this with your hands until it resembles a fine bread crumb.
Sprinkle the demarara sugar on top of the crumble. Bake for 1 hour, or until golden and a skewer inserted in the centre comes out clean. Leave to cool in the tin. Store leftovers in an airtight container at room temperature for 2-3 days.