Spiced Beetroot Relish
Prep: 20 Minutes
Cook: 120 Minutes
Servings: 4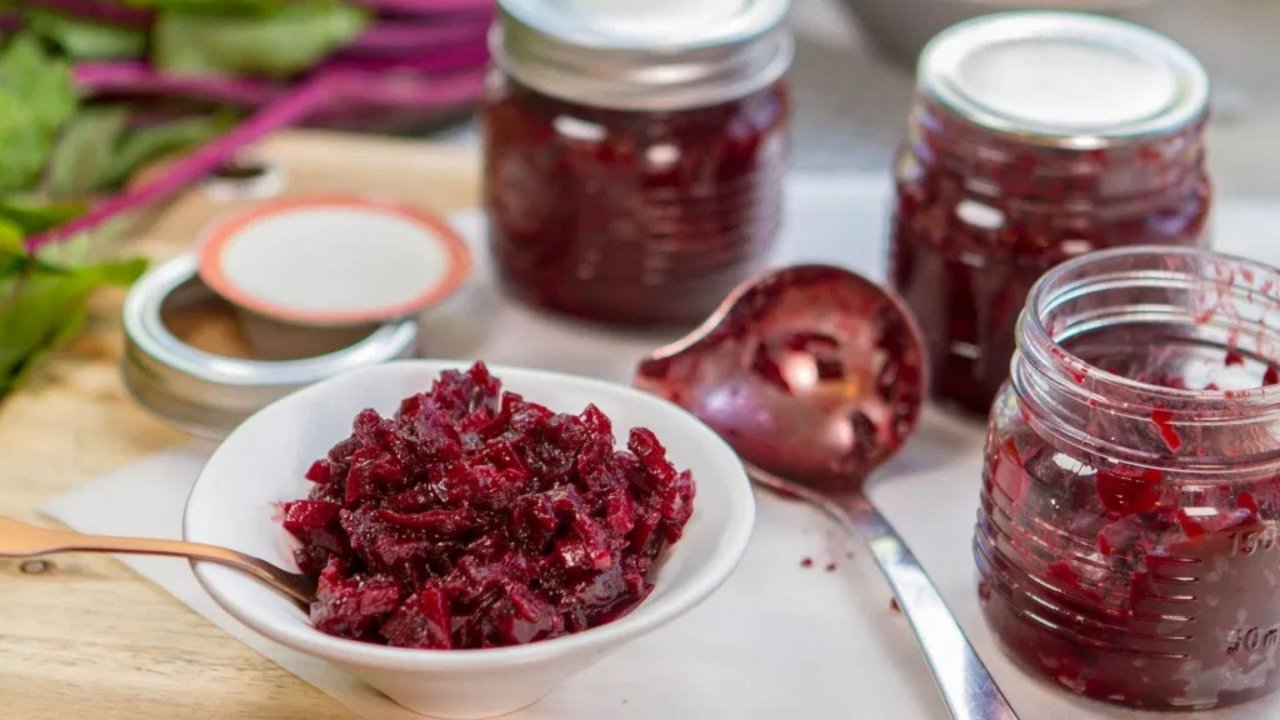 So easy to make, this homemade spiced beetroot relish is super delicious and very versatile, that it'll liven up any burger, sandwich or cheese plate with it's zesty flavour. Perfect to give friends and family as a gift.
Tasting notes: The CSR Brown Sugar adds a sweet mellow richness and depth to this simple spiced beetroot relish.
Ingredients
175g green apple, coarsely grated
1 tbs lemon juice
1 tbs olive oil
1 small red onion, peeled and very finely diced
½ cup (packed) CSR Brown Sugar
400g beetroot (from about 3 large peeled beetroot), coarsely grated
½ cup cider vinegar
½ cup balsamic vinegar
½ tbs Dijon mustard
1 tsp ground cinnamon
1 tsp ground nutmeg
2 tsp sea salt
Method
In a small bowl, toss the grated apple in the lemon juice.
In a large heavy-bottomed pot, on a low heat, add the oil and onion. Fry until soft.
Then add all remaining ingredients, bring to the boil, reduce the heat to low and simmer gently for about 2 hours, stirring occasionally until most of the liquid evaporates and the relish develops a 'jammy' texture. Remove from the heat.
While the relish cooks, place 4 clean jam jars and their lids in a large pan covered with boiling water. Boil for 10 mins to sterilise, you can also sterilise clean glass jars in the microwave. Remove from the hot water with clean tongs and transfer to a baking tray, lined with baking paper.
Ladle the hot beetroot relish into the sterilised jars, seal immediately, and then allow to cool.
Keep in the fridge for up to 2 months.