Rum Soaked Christmas Cake
Prep: -
Cook: -
Servings: -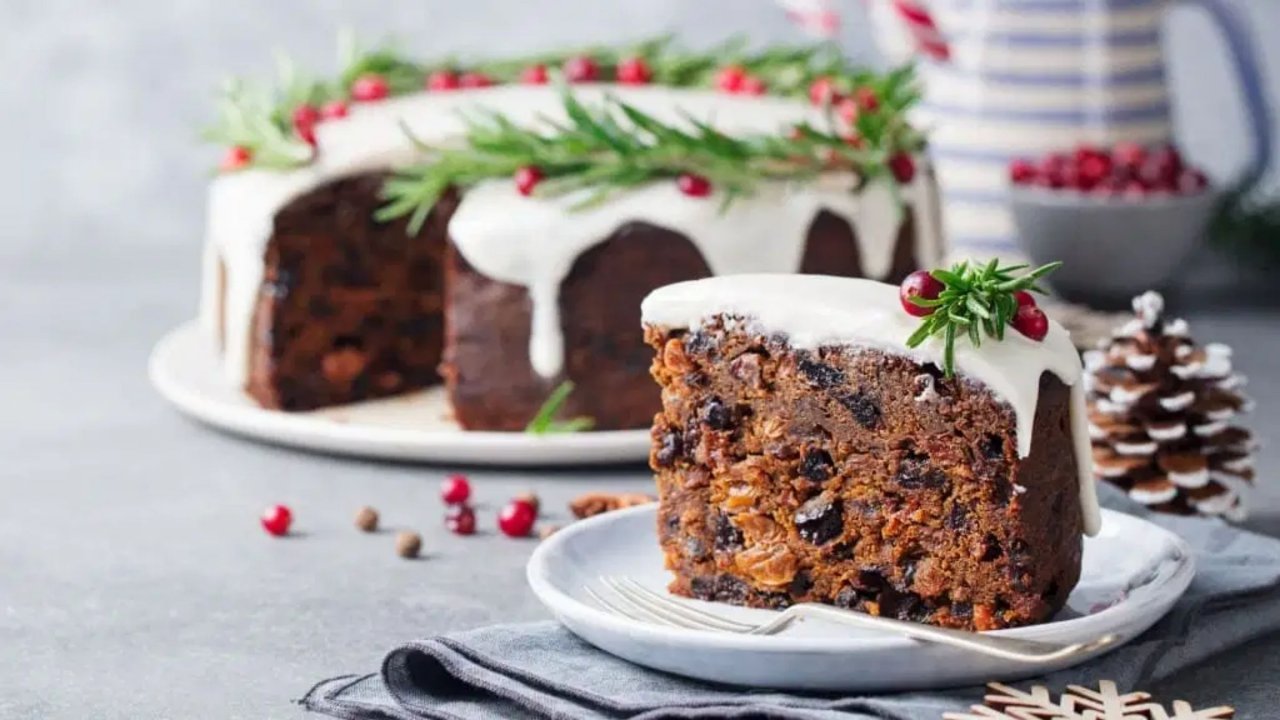 Celebrate the festive season by baking this beautiful rum soaked fruit cake, share it with family and friends.
Ingredients
1.4kg mixed fruit
125g glacé cherries
125g mixed peel
125g chopped dates
2 cups CSR Brown Sugar
2 cups water
500g butter
8 eggs
2 cups plain flour
2 cups self-raising flour
1 tbsp malt
1 tsp mixed spice
1/2 tsp cinnamon
1 tsp baking soda
1/2 cup rum
Method
Preheat oven at 170°C
Combine first seven ingredients in a large saucepan and bring to boil, and simmer slowly for 20 mins. Allow to cool.
Beat 8 eggs and add to cooled mixture.
Add 2 cups plain & 2 cups self-raising flour & baking soda, mix well.
Line in either a round tin or 20 x 20cm square cake tin with 4 layers of baking paper. Bake for 3hrs
Remove from oven, pour 1 wine glass of rum over cake while still warm & allow to absorb.
Roll cake up in tea towel & allow to cool completely in tea towel.