Country Women's Association of Victoria Scones with 7 Minute Jam
Prep: 20 mins
Cook: 27 mins
Servings: 20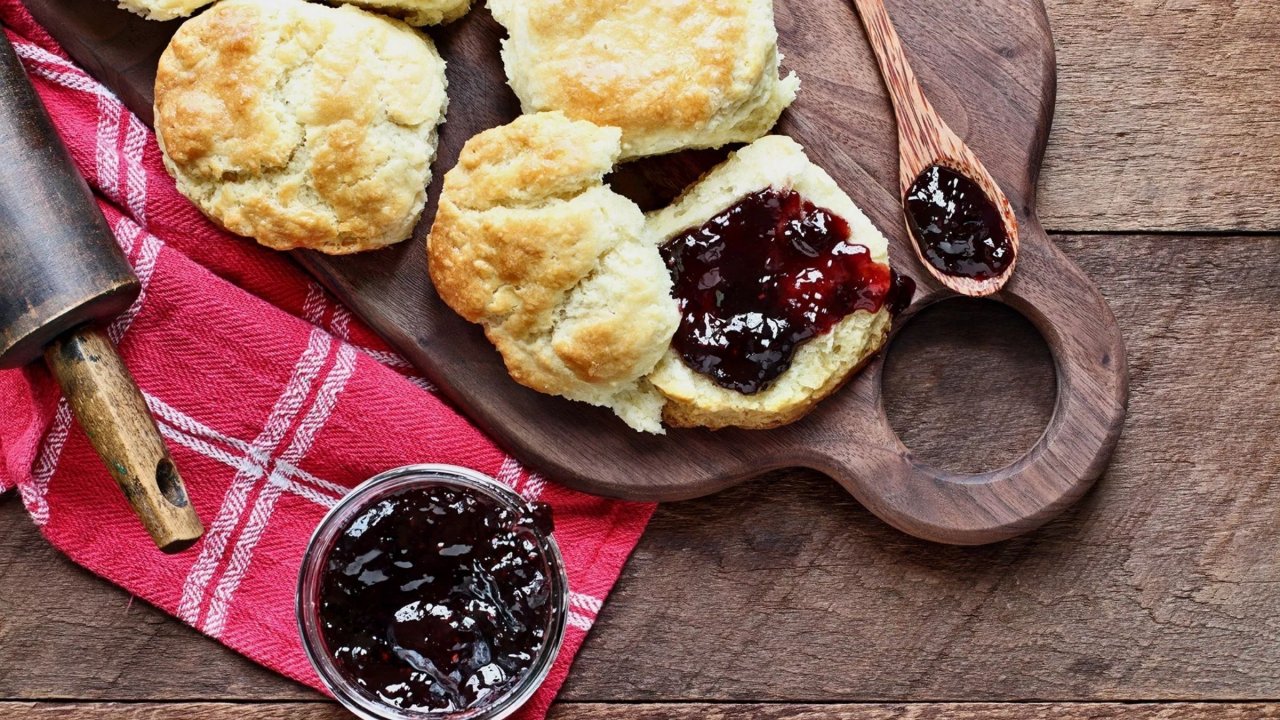 The Country Women's Association of Victoria are renowned for their Scones with Jam recipe. Recreate their classic recipe including a 7-minute raspberry jam, to share with family, friends and neighbours.
Ingredients
Scones:
300ml cream
300ml milk
A good pinch of salt
Raspberry Jam:
1kg fresh or frozen raspberries
750gm CSR White Sugar
Juice of 1 lemon
Method
Preheat oven to 200°C fan-forced. Grease and flour a tray.
Sift self-raising flour and pinch of salt.
Combine cream and milk. Add to flour and mix to form a soft dough (not too dry).
Place on a lightly floured board and pat out to a thickness of approx. 2.5cm. Cut with a floured scone cutter. Don't twist the cutter when cutting as you will get an uneven scone.
Bake for 15-20 mins or until golden.
In a medium sized pot, add raspberries and bring to the boil.
While boiling, gradually add the white sugar, continuously stirring to dissolve. White sugar can be warmed a little in the oven first to help it dissolve quicker.
Add lemon juice. Boil for 7 mins and bottle.