Cinnamon Crunch Apple Cake
Prep: 15 mins
Cook: 55 mins
Servings: 10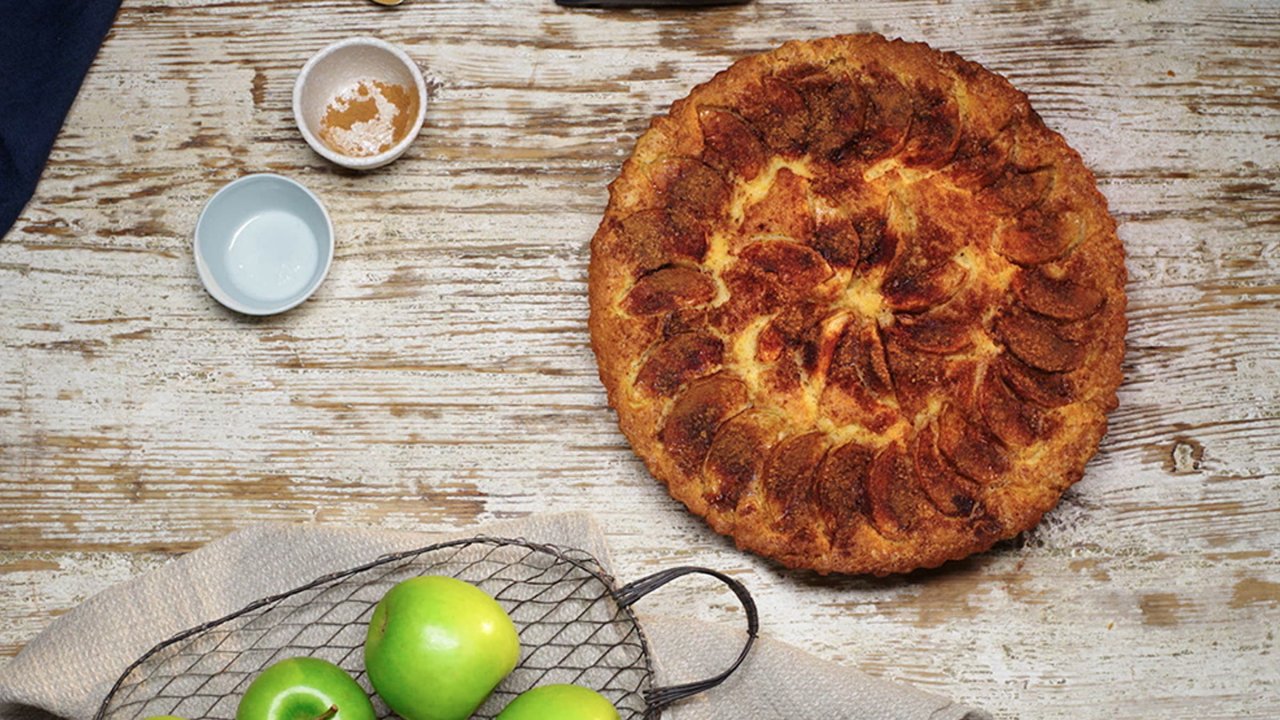 A sprinkle of CSR Demerara Sugar transforms this easy apple cake into a Cinnamon Crunch Apple Cake. With beautifully arranges pieces of apple and a crunchy top, this cake is sure to be a crowd pleasure.
Ingredients
125g butter, diced and softened
½ cup CSR Caster Sugar
¼ cup CSR Demerara Sugar
3 extra large eggs
⅔ cup sour cream
1 tsp vanilla extract
1½ cups White Wings plain flour
2 tsp baking powder
2 small granny smith apples, peeled, cored and cut into thin slices
1 tsp lemon juice
2 tbsp CSR Demerara Sugar
1 tsp cinnamon
Cream or ice-cream, for serving
Method
Pre-heat oven to 150°C fan-forced. Grease and line the base of a 23cm fluted round pan with removable base.
Place butter and sugars into the bowl of an electric beater. Beat until pale and creamy. Add eggs one at a time until well incorporated.
Add sour cream and vanilla, mixing well. Fold in flour and baking powder, mixing until batter is smooth. Spoon into prepared pan, smoothing the top.
Toss apple slices with the lemon juice. Combine Demerara sugar and cinnamon, set aside.
Arrange apple slices around the outer edge of the batter and then within the centre. Sprinkle with the cinnamon mixture and bake for 50-55 mins. The middle will be just cooked. Allow to cool slightly before removing the outer rim of the pan. Serve warm with cream or ice-cream.