Christmas Cake Cookies
Prep: 15 mins
Cook: 20 mins
Servings: 40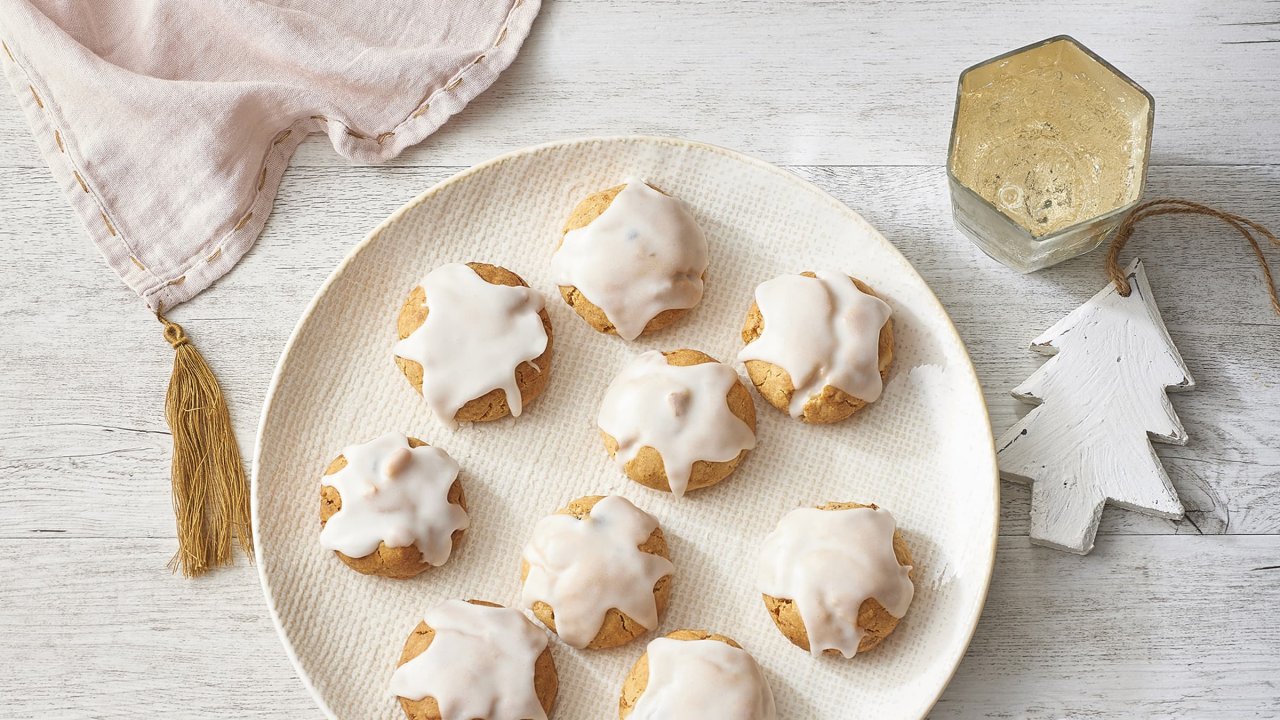 All of the flavours of Christmas in a cookie, these Christmas Cake Cookies are so easy to make.
They combine fruit mince and mixed spice into bite sized treat which are ready to eat in just 35 minutes.
Ingredients
125g butter, diced and softened
½ cup CSR Brown Sugar
½ cup CSR Caster Sugar
1 extra large egg
2 ½ cups White Wings self raising flour
1 tsp mixed spice
½ cup pre-bought fruit mince
80g macadamia nuts, chopped
1 cup CSR Pure Icing Sugar
25ml milk
Method
Pre-heat oven to 160°C fan-forced. Line 2 x oven trays with baking paper.
Place butter and sugars into the bowl of an electric mixer. Beat until pale and creamy. Add egg, mixing until well combined.
Fold in combined flour and spice alternately with the fruit mince until well combined. Remove bowl from machine and fold in chopped nuts with a spoon.
Roll tablespoonfuls of mixture into small balls and flatten slightly onto oven trays. Bake for 16 mins until golden. Transfer to a cooling rack.
For icing, whisk together the icing sugar and milk until smooth. Allow to sit for several mins to thicken slightly if required. Dip a fork into icing and drizzle over the biscuits. Allow to set before packaging into gift boxes, or storing in an airtight container.