Chocolate Ganache Bundt Cake
Prep: -
Cook: 50 mins
Servings: -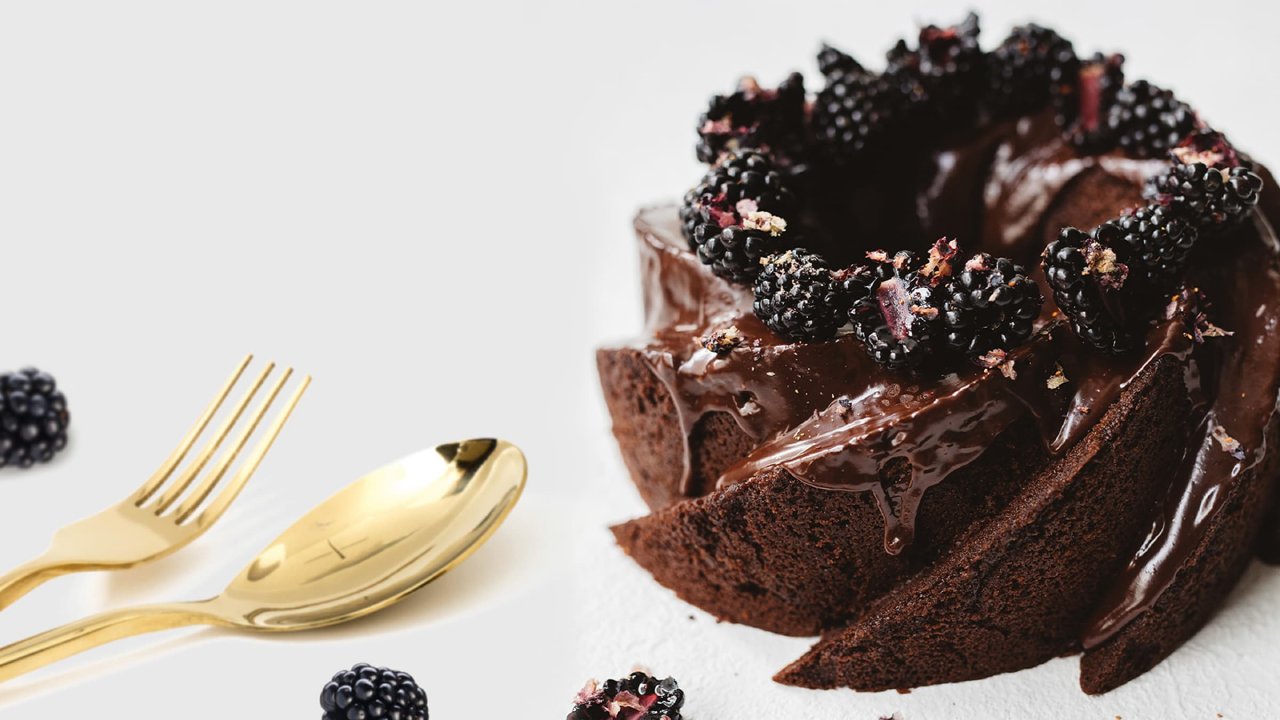 This mesmerising Chocolate Ganache Bundt Cake not only looks beautiful, it tastes delicious and is easy to make. The moist chocolate bundt cake is topped with ganache and blackberries that are sweet like jam and melt in your mouth. It's the perfect cake for a celebration or enjoyed for morning tea. Recipe by Charlotte Ree.
Ingredients
Chocolate Cake:
170g butter softened
225g CSR Brown Sugar
2 eggs, at room temperature
400ml full cream milk
65g cocoa powder
3 tsp baking powder
Chocolate Ganache:
150g dark chocolate chips
150ml pouring cream
Topping:
250g fresh blackberries, or berries of your choice
Method
Preheat your oven to 160°C. Generously grease your classic sized bundt pan.
Sift the flour, cocoa and baking powder into a bowl.
In your stand mixer, beat the butter and sugar until pale and fluffy. Add the eggs and beat until combined. Add the milk and dry ingredients to the butter mixture, alternating when adding the two.
Spoon the mixture into your bundt pan. Bake for 50 minutes, or until cooked when tested with a skewer. Cool in its tin on a wire rack.
Warning: do not attempt to remove your cake from the tin until it has cooled completely, or you might end up with a hot mess.
Once the cake has cooled, heat the cream in a small saucepan until it begins to simmer. Remove from the heat and add the chocolate. Leave to melt for 2-3 minutes and then whisk until smooth.
Carefully remove your cake from the tin and place on platter. Pour ganache over your cake, and let it run down the sides to form the shape of your bundt.
Arrange the blackberries on the top of the cake, and serve.