Chocolate Cream Anzac Biscuits
Prep: 15 mins
Cook: 10 mins
Servings: 24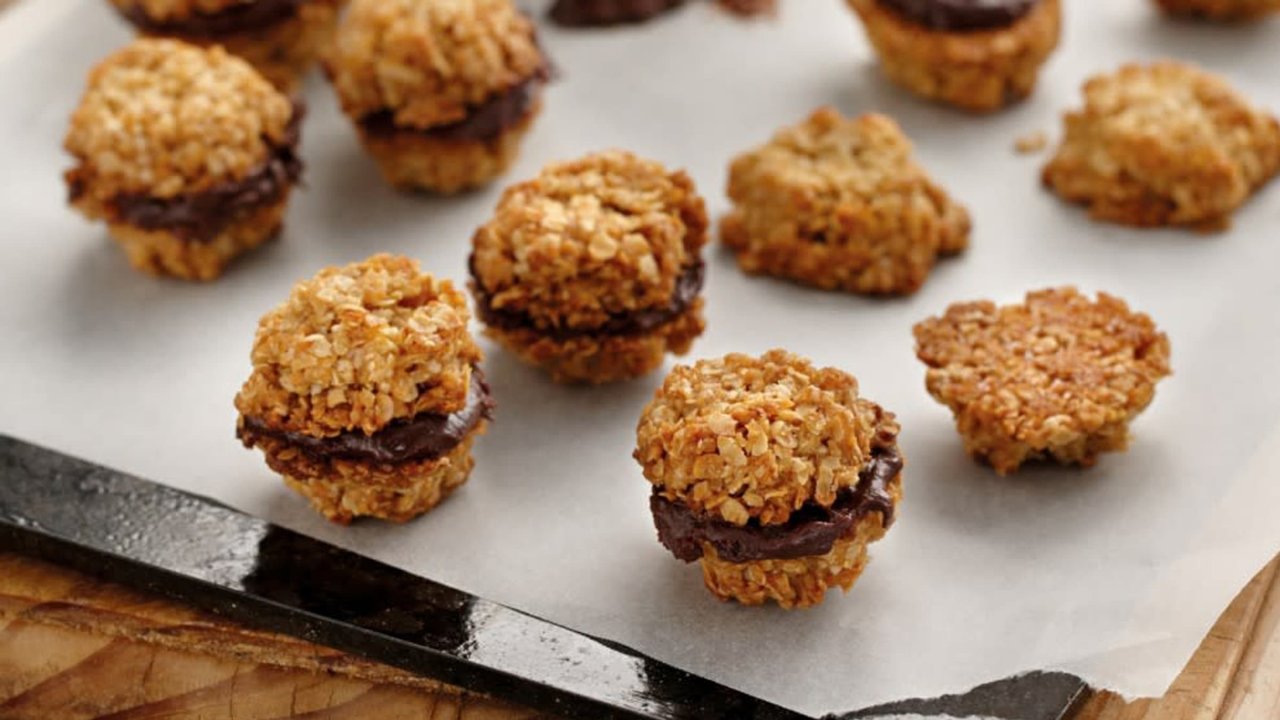 Chocolate Cream Anzac Biscuits are a decadent twist on an Aussie favourite.
Made with traditional golden syrup, Chocolate Cream Anzac Biscuits are the perfect snack sized treat to share over a cup of tea.
Ingredients
Biscuits:
100g butter
¼ cup CSR Golden Syrup
1¾ cups quick cooking oats
¼ cup desiccated coconut
½ cup CSR Demerara Sugar
¼ cup White Wings Plain Flour, sifted 
Chocolate Cream:
150g milk chocolate, finely chopped
2 tbsp cream
Method
Preheat oven to 170ºC fan-forced. Line trays with baking paper.
Combine butter and CSR Golden Syrup in a medium pan, stir over heat until butter has melted. Stir in remaining ingredients.
Spoon heaped teaspoons of mixture onto prepared trays. Press lightly with the back of a spoon to slightly flatten. Bake for 10 mins or until golden brown. Cool on trays.
For the Chocolate Cream Filling, combine chocolate and cream in a small heatproof bowl sitting over a pot of simmering water. Stir with metal spoon until melted and smooth. Refrigerate for 1 hr or until spreadable.
With a piping bag or teaspoon, spread chocolate cream filling in the centre of the base of the biscuit. sandwich together with another biscuit, pressing gently to hold together.