Chocolate Brownies with Caramel Sauce
Prep: 10 mins
Cook: 30-45 mins
Servings: 12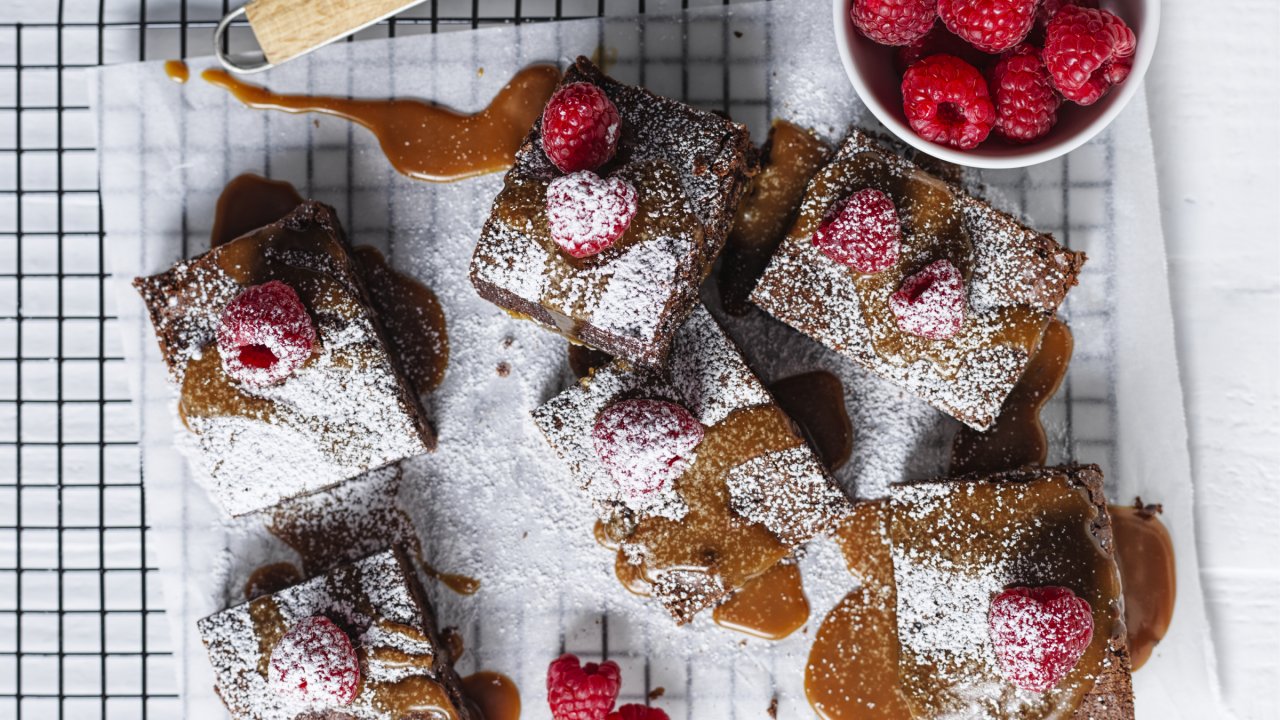 Become Queen of Caramel with these irresistible chocolate brownies drizzled with a rich homemade caramel sauce. Ready in under an hour, these gooey, fudgy brownies will keep them coming back for more.
The more caramel sauce the better of course!
Ingredients
For the brownies:
2 cups CSR Brown Sugar
3 eggs (room temperature)
3/4 cup good quality cocoa powder
1 cup White Wings Plain Flour
1 tsp salt
250g unsalted butter (melted)
30ml espresso coffee
1 tsp vanilla extract
1 cup chocolate chips (or leftover chopped up Easter Eggs)
CSR Soft Icing Sugar (for dusting)
For the caramel sauce:
11/2 cups CSR Brown Sugar
1/4 cup water
300ml cream
75g unsalted butter
1/2 tsp salt
Method
Preheat the oven to 180°C.
Line a 20 x 20 cm cake tin with baking paper.
Sift brown sugar, cocoa, flour and salt into a large mixing bowl.
In a separate bowl mix together the eggs, vanilla, coffee and butter.
Combine the wet and dry ingredients and mix them together until just combined.
Pour the mixture into the lined tin and bake for 30-45 minutes. Cooking time will depend on how you like your brownie, so for a gooey, chewier brownie, bake for less time.
Meanwhile, start preparing the caramel sauce. In a heavy based, medium-sized pot, add the brown sugar and water and stir until dissolved.
Over a medium heat, occasionally stir the mixture until it's a golden, caramel colour (this should take roughly 10 minutes).
Remove from the heat at this stage and vigorously whisk in the cream before adding butter and salt. Return to a medium heat for 5 minutes, whisking continually, then remove from the heat again.
Transfer to your storage container after 5 minutes then use straight away (the sauce will keep for up to 2 weeks in the refrigerator).
Let the brownies cool for 20 minutes before cutting into 12 pieces. Serve with a drizzling of caramel sauce and a light dusting of CSR Icing Sugar. Enjoy!