Choc Chunk Raspberry Cookies
Prep: 13 mins
Cook: 12 mins
Servings: 24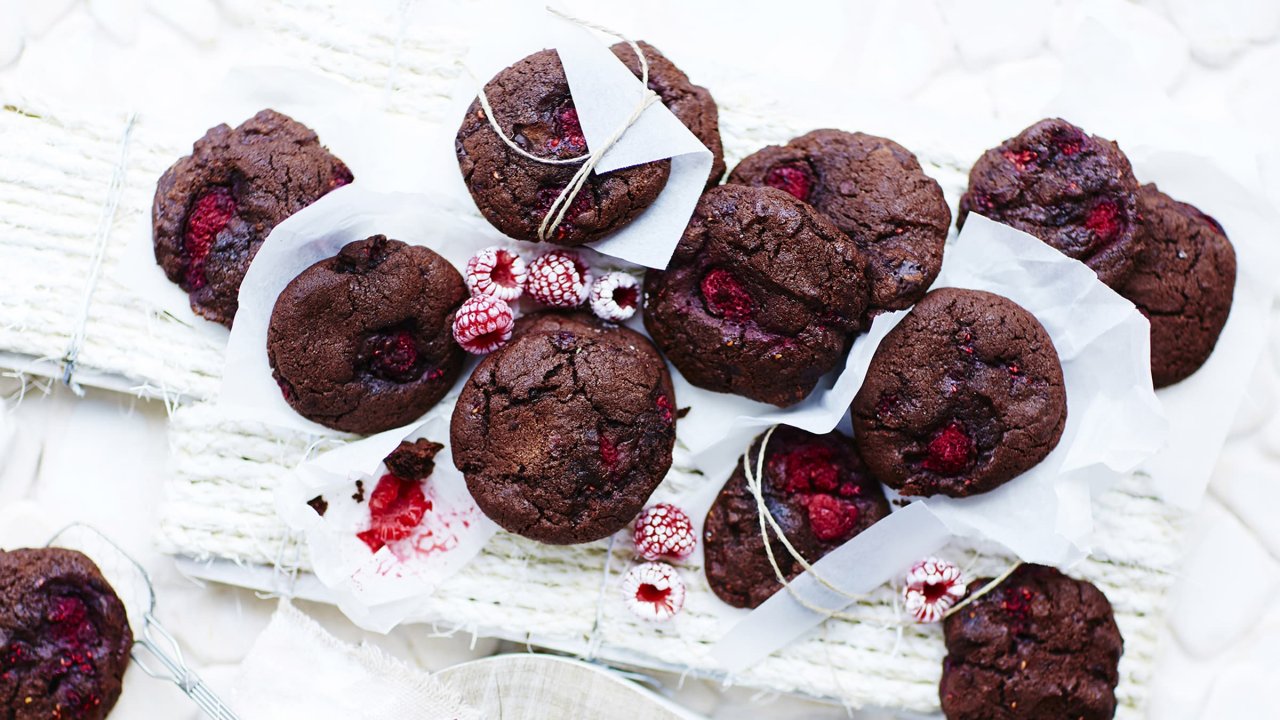 Chocolate and raspberry are always a good combination. This triple tested Choc Chunk Raspberry Cookies recipe from the Australian Women's Weekly is a major hit. Bake them in under 15 minutes but see the plate empty in just seconds.
Ingredients
125g butter, softened
¾ cup (165g) CSR Brown Sugar, firmly packed
1 egg
1 tsp vanilla extract
1 cup (150g) White Wings plain flour
¼ cup (35g) White Wings self-raising flour
⅓ cup (35g) cocoa powder
½ tsp bicarbonate of soda (baking soda)
90g dark (semi-sweet) chocolate, chopped coarsely
125g frozen raspberries
Method
Preheat oven to 180°C. Line oven trays with baking paper.
Beat butter, sugar, egg and extract in a small bowl with an electric mixer until combined. Stir in sifted flours, cocoa and soda, in two batches, then stir in chocolate and raspberries.
Drop tablespoons of mixture 5cm (2 inches) apart onto trays; flatten slightly.
Bake cookies for 12 mins or until a biscuit can be pushed gently without breaking. Leave cookies on trays for 5 mins before transferring to a wire rack to cool.