Carrot Cupcakes
Prep: 10 mins
Cook: 15 mins
Servings: 12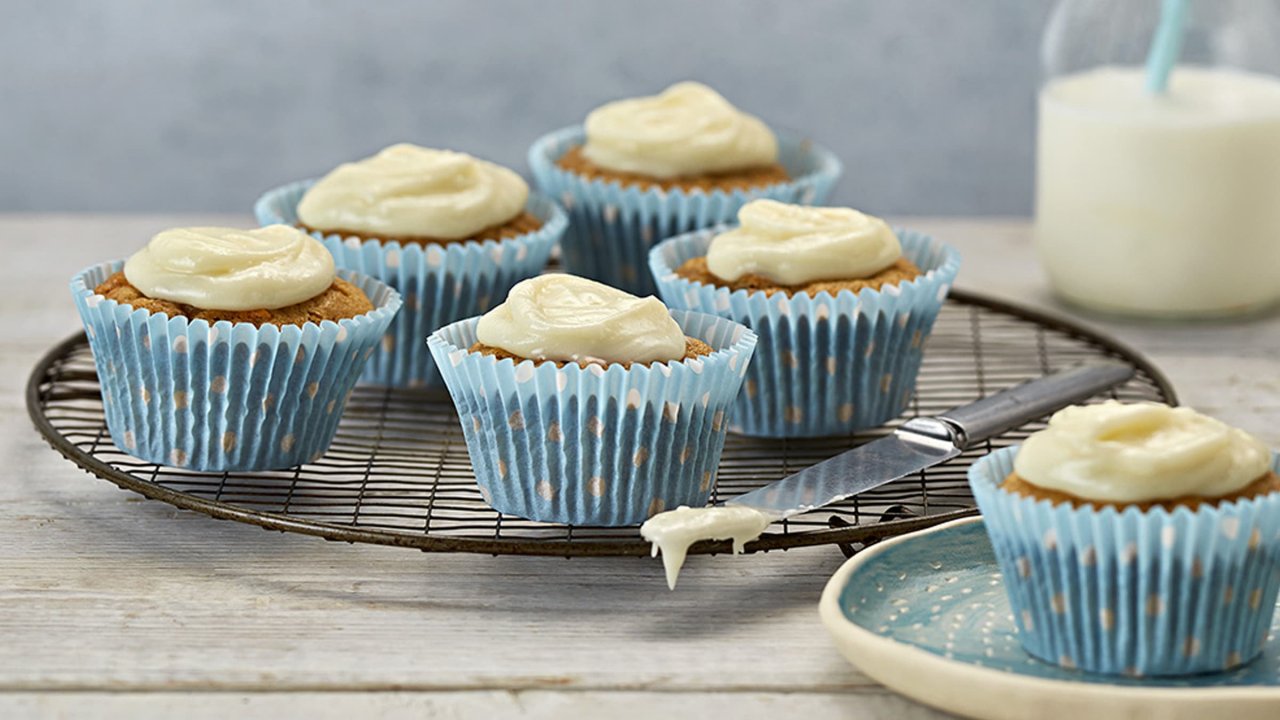 The family favourite carrot cake has been miniaturised into Carrot Cupcakes. Our recipe also includes a vanilla flavoured cream cheese icing using CSR All Natural Buttercream Icing Mix. It wouldn't be Carrot Cake without cream cheese icing.
Ingredients
Cupcakes:
1 cup White Wings plain flour
¾ cup CSR Brown Sugar
2 tsp baking powder
1 tsp cinnamon
2 extra large eggs
½ cup sunflower oil
1½ cups grated carrot
⅓ cup sultanas
Icing:
60g spreadable cream cheese
250g packet CSR Vanilla Buttercream Icing mixture
3 tsp water
Method
Pre-heat oven to 160°C fan-forced. Line 12 x ⅓ cup capacity muffin pans with paper cases.
Combine flour, sugar, baking powder and cinnamon in a large mixing bowl. Separately whisk together the eggs and oil and add to flour mixture with the carrot and sultanas. Mix well.
Spoon between muffin pans and bake for 15 mins. Allow to cool completely on a cooling rack.
For icing, beat the cream cheese lightly, and add icing mix and water, mixing until smooth. Dollop onto the top of each cake and chill until required.