Buttermilk Pancakes with Brown Sugar Mascarpone
Prep: 15 Minutes
Cook: 15 Minutes
Servings: 20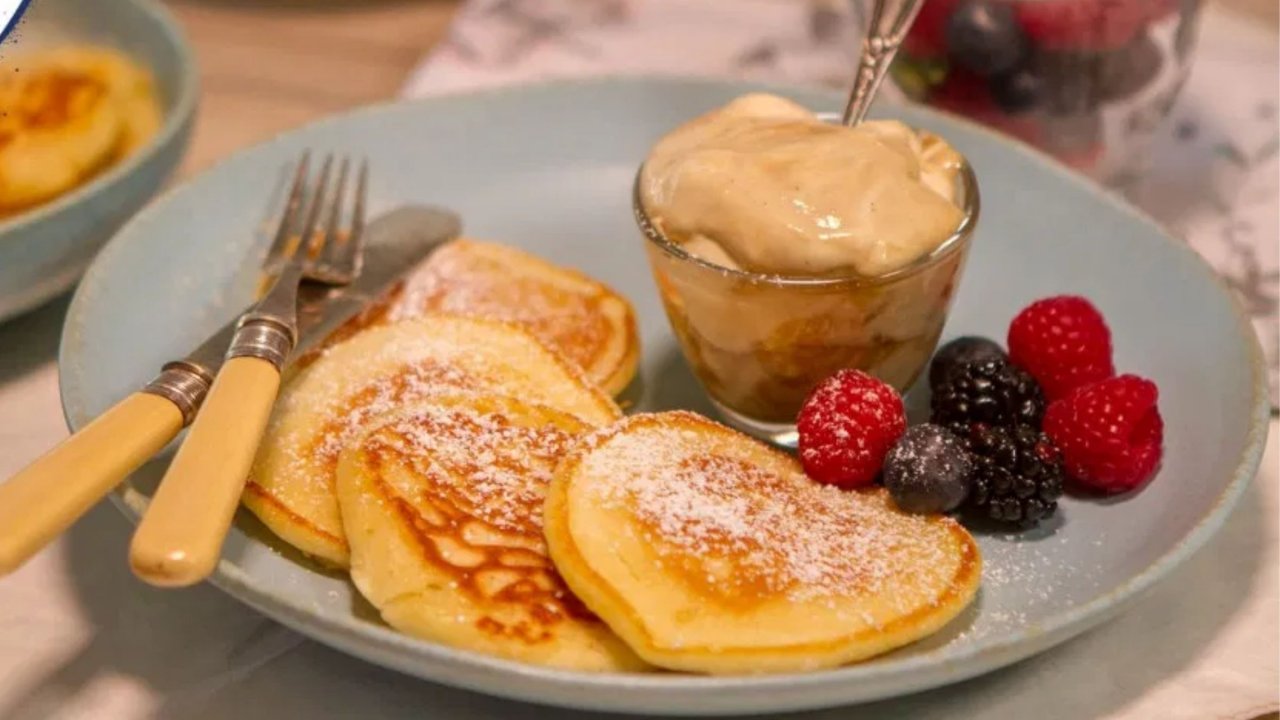 These fluffy buttermilk pancakes with brown sugar mascarpone and fruity berries are so simple to prepare anyone can cook them. even the kids…if you dare!
The CSR Brown Sugar gives a deep toffee caramel flavor to the vanilla mascarpone in this recipe. A perfect combination with pancakes and berries.
Ingredients
for the pancakes
1½ cups White Wings self-raising flour, sieved
½ tsp baking soda
2 cups buttermilk
1 tbs CSR Raw Caster Sugar
1 large egg, lightly beaten
1 tsp butter, melted
1 pinch sea salt
extra butter for frying
for the brown sugar mascarpone
¼ cup CSR Brown Sugar
½ tbs water
½ tsp vanilla extract
2 cups mixed berries
Method
In a large bowl, mix the dry ingredients including the sieved flour, CSR Raw Caster Sugar, salt and baking soda.
Add the egg, buttermilk, and melted butter into the bowl with the dry ingredients.
Using a large metal spoon, fold all the ingredients together, scraping down the sides of the bowl at least once until a smooth batter forms. You can also use an electric mixer for this step. Cover the batter and refrigerate for 20-30 min before cooking.
In a medium bowl, add the mascarpone cheese and the vanilla essence. Beat until smooth.
In a small bowl, add the CSR Brown Sugar and just enough water to make the sugar into a very thick paste. Roughly swirl the brown sugar paste through the vanilla mascarpone, to make a marble effect. Cover and chill until ready to serve.
In a large heavy frying pan, on a medium-low heat, melt a little butter and swirl to coat the pan.
Stir the batter well, and use a ladle or jug to pour around a ¼ cup of batter into the frying pan to make each pancake. You should be able to cook 5 pancakes in a batch of pancakes about 8cm across.
Cook the pancakes, until bubbles form on the surface and they are golden underneath. Use a spatula to flip and cook the other side. Keep the pancakes warm while you cook the rest.
Serve warm with a small bowl of brown sugar vanilla mascarpone and berries.