Brookies by Charlotte Ree
Prep: -
Cook: 15 mins
Servings: 12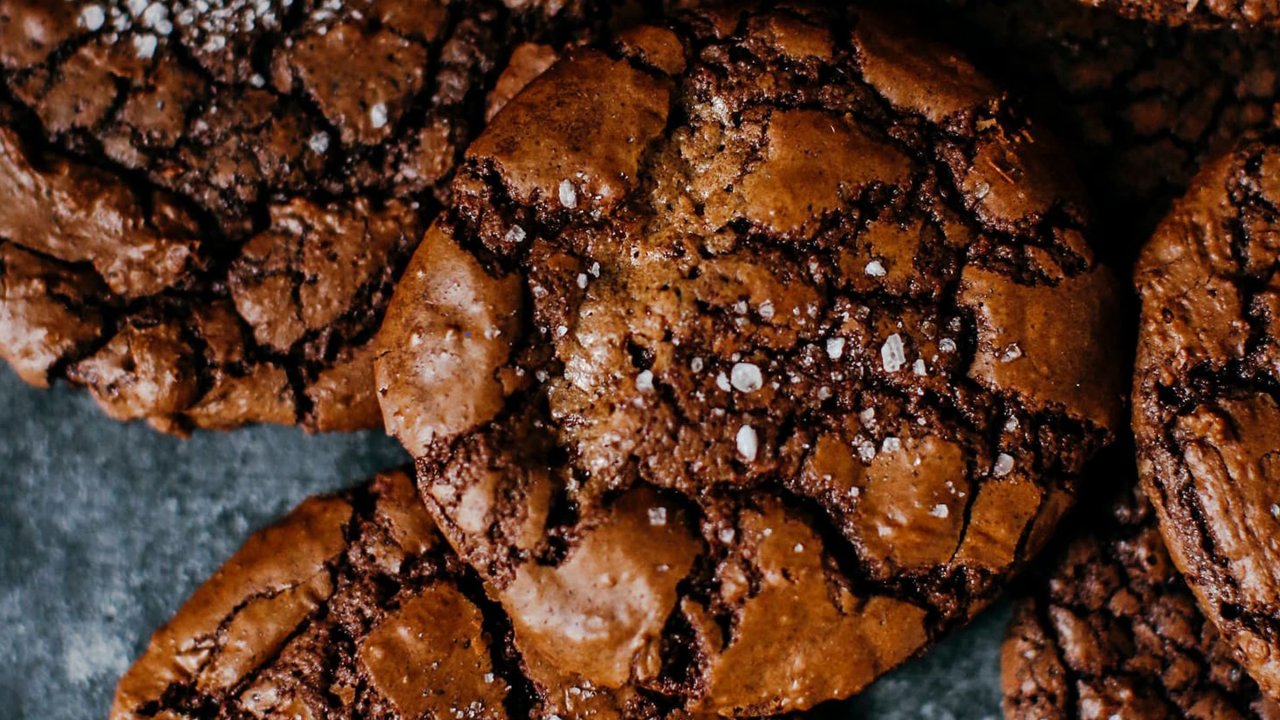 Love at FIRST BITE!  These Bookies by Charlotte Ree will having you falling in love at the first bite, and then again at the second and again and again.  They are simply divine.
Ingredients
250g dark cooking chocolate chips
150g unsalted butter, at room temperature
100g CSR Caster Sugar
160g CSR Brown Sugar
2 large eggs
165g White Wings Premium plain flour, sifted
50g cocoa powder, sifted
1 tsp baking powder, sifted
1 tsp vanilla extract
Sea salt, for sprinkling
Method
Preheat the oven to 180*C. Line two baking trays with baking paper.
Melt the butter and chocolate in a heatproof bowl over a saucepan of simmering water, or by using a double boiler. Don't allow the bowl to touch the water. Remove from the heat and leave to cool.
In the bowl of a stand mixer fitted with the whisk attachment, beat the eggs and sugars together on high speed for 3 minutes, or until the mixture is pale and resembles thickened cream.
Reduce the speed of your mixer to medium-low, add the melted chocolate, flour, cocoa powder, baking powder and vanilla extract, and mix until combined.
Place tablespoonfuls of the mixture onto your prepared trays, spaced 3 cm apart (as they will spread). Bake for 13-15 minutes.
Remove the baking trays from the oven, sprinkle each cookie with sea salt and leave for 30 minutes to cool and harden.