Banoffee Pie Butterscotch Cupcakes
Prep: 15 mins
Cook: 20-25 mins
Servings: 12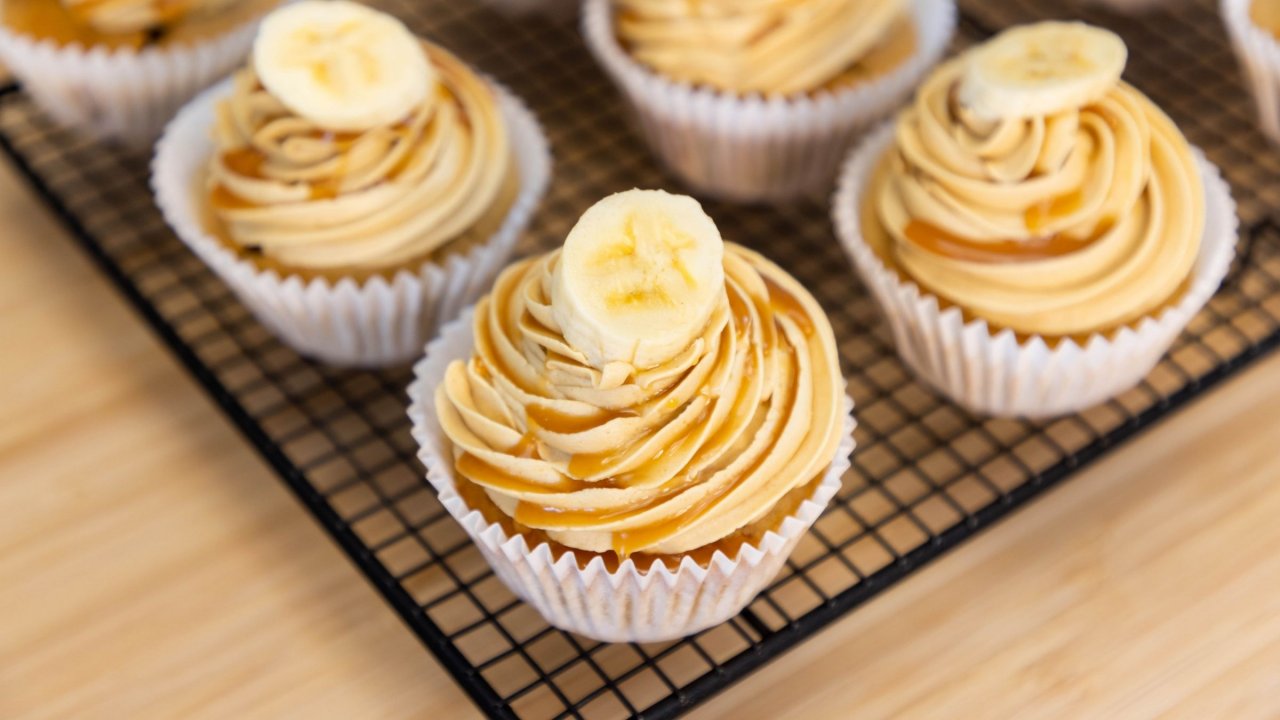 Who can say no to Banoffee Pie Butterscotch Cupcakes!?
Filled with dulce de leche and topped with CSR Butterscotch Buttercream Icing Mix - cupcakes don't get better than this! Thanks to @morganhipworth
Ingredients
For the banana cupcakes: 
430 grams cake flour, sifted
3 teaspoons baking powder, sifted
165 grams CSR caster sugar
100 grams CSR brown sugar
1/2 teaspoon salt
125 grams unsalted butter, softened
390ml milk
2 eggs
125ml grapeseed or vegetable oil
1 teaspoon ground cinnamon
1 teaspoon vanilla extract
2 overripe bananas
For the filling:
1 jar store bought dulce de leche
For the buttercream:
1 pack of CSR All Natural Butterscotch Buttercream Icing Mix
150 grams unsalted butter, softened
3 tablespoons water
For the toppings:
1 banana, sliced
1 store bought jar of caramel
Method
Preheat the oven to 170℃
In the bowl of an electric mixer fitted with the paddle attachment combine all the ingredients for the banana cupcakes and beat on medium speed for 1 minute or until smooth. 
Line a cupcake tin with 12 patty pans and fill each patty pan up 3/4 full.
Bake in the preheated oven for 20-25 minutes (you can check if the cupcakes are cooked by inserting a skewer into them, if it comes out clean then they're cooked).
Allow the cupcakes to cool completely.
Whilst the cupcakes are cooling prepare the CSR Buttercream as per pack instructions. Transfer to a piping bag fitted with a star nozzle.
Once the cupcakes are cool, using an apple corer remove the centre of each cupcakes and using a piping bag fitted with a 1cm round nozzle generously fill each cupcakes with dulce de leche.
Pipe the buttercream onto each cupcake and top with a drizzle of caramel and a slice of banana. Serve and enjoy!
Special equipment required: Apple corer