Banana Raspberry Coconut Muffins
Prep: 10 mins
Cook: 20 mins
Servings: 12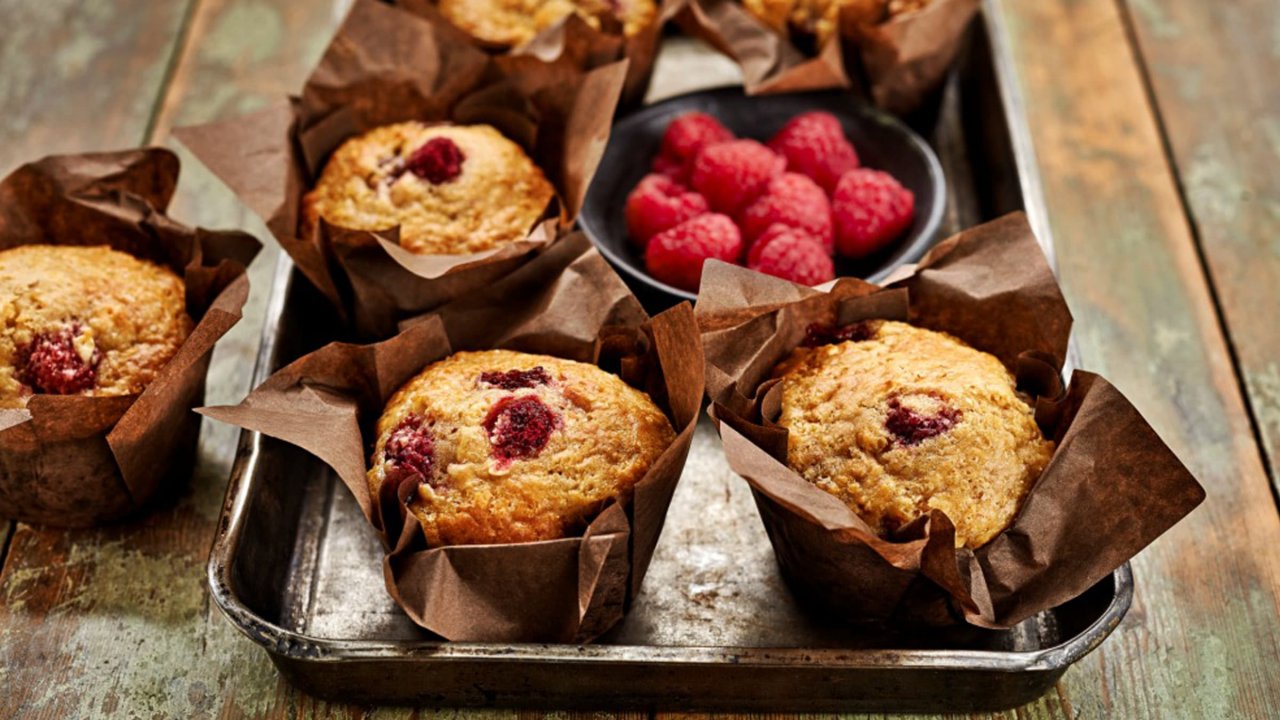 Packed full of wholesome ingredients, these Banana Raspberry Coconut Muffins make a great lunchbox or afternoon tea snack. Made with Low GI Sugar, our recipe for Banana Raspberry Coconut Muffins will give the kids (and you) plenty of long lasting energy in this simple snack.
Ingredients
1½ cups White Wings self-raising flour
½ cup rolled oats
½ cup CSR White Sugar
¼ cup CSR Coconut Sugar
¼ cup desiccated coconut
1 cup buttermilk
2 extra large eggs
1 ripe banana, mashed
1 tsp vanilla extract
½ cup fresh or frozen raspberries
Method
Preheat oven to 190°C. Line a 12 x ⅓ cup capacity muffin tray.
Place the flour, oats, sugars and coconut into a large mixing bowl and mix until well combined
In a separate bowl, combine the buttermilk, eggs, banana and vanilla. Whisk with a fork until combined.
Fold raspberries into mixture using a large spoon, mix only until just combined.
Spoon mixture between the lined muffin pans. Bake for 20 mins. Remove to a cooling rack to cool completely.