Tomato Chutney
Prep: 60 mins
Cook: 120 mins
Servings: 25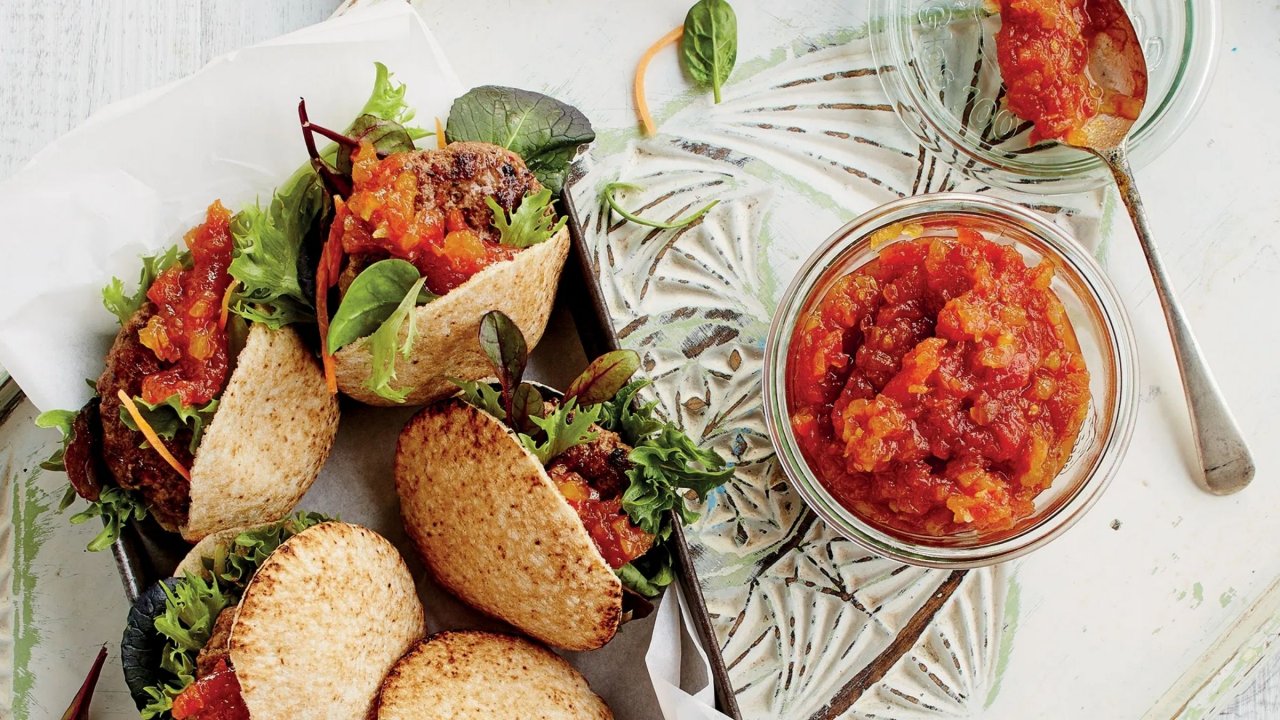 Surprise your guests at your next function with home made Tomato Chutney. It's not as hard to make as you think, plus the flavour is nothing like the store-bought. Serve your home made Tomato Chutney in sandwiches, with sausage rolls or pies.
Ingredients
4 kg ripe tomatoes
1 ½ kg brown onions, peeled and roughly chopped
4 granny smith apples, peeled, cored and quartered
4 cloves of garlic, peeled
3 tbsp salt
1.25kg CSR White Sugar
180 ml Ezy-sauce
1 heaped tbs mustard powder
1 heaped tbs curry powder
3 tbsp White Wings cornflour
3 tbsp cold water
Method
Place a large pot of water on to boil. Core and score a small cross in the base of each tomato. Working in batches blanch the tomatoes in the boiling water for 3-5 mins or until skin starts pulling away from the tomato. Then place the blanched tomatoes into iced water to cool. Peel and dice the tomatoes.
Next, working in batches, place the onions, apples, and garlic in a food processor and blitz until finely chopped. Then place the chopped onion mix and tomatoes into a large, heavy based stockpot. Add the salt and combine well.
On a medium heat, bring mix to a boil. Stir in the white sugar and Ezy sauce and reduce to a simmer. Cook for approximately 2 hrs stirring frequently.
In a small bowl, combine the mustard power, curry powder, cornflour and water. Stir well making sure to get any lumps out.
Add the cornflour mix to the chutney while stirring constantly. Simmer for a further 5-7 minutes until mix has thickened. Ladle hot mix into hot sterilized jars and seal.