Raw Chocolate Crackle Slice
Prep: 10 mins
Cook: 5 mins
Servings: 10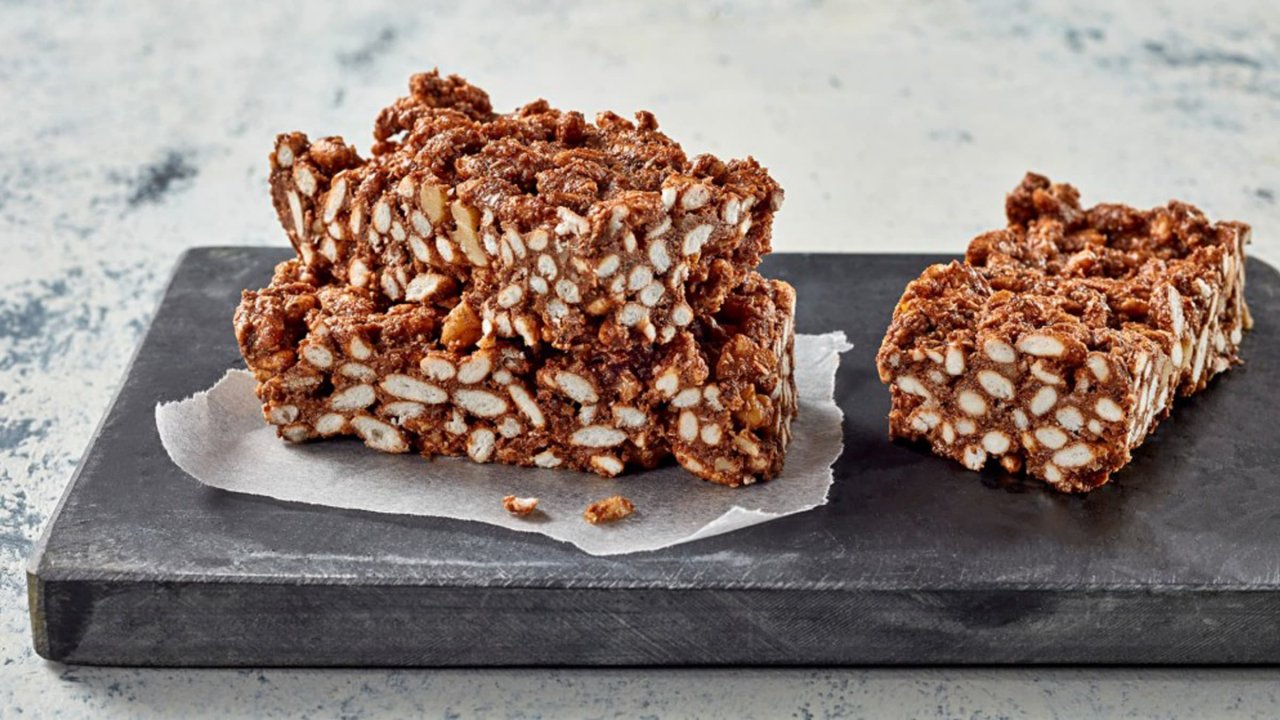 Remember chocolate crackles when you were a kid? We've reinvented them with a healthy twist to create a Raw Chocolate Crackle Slice.
It's egg-free, dairy-free and gluten-free but with the nostalgic chocolate crackle flavour you know and love.
Ingredients
½ cup cashew spread or peanut butter
⅓ cup CSR Rapadura Sugar
2 tbsp coconut oil
2 cups puffed rice
½ cup desiccated coconut
¼ cup walnuts, chopped
2 tbsp cacao powder
Method
Place cashew butter, sugar and coconut oil in a small saucepan and heat gently until warmed through and sugar has dissolved.
Combine puffed rice, coconut, walnuts and cacao in a large mixing bowl. Pour in cashew butter mixture and mix well.
Press into a 20 x 20cm tray and refrigerate until chilled and set. Cut into slices to serve.