Princess Cake
Prep: -
Cook: 1hr 10mins
Servings: -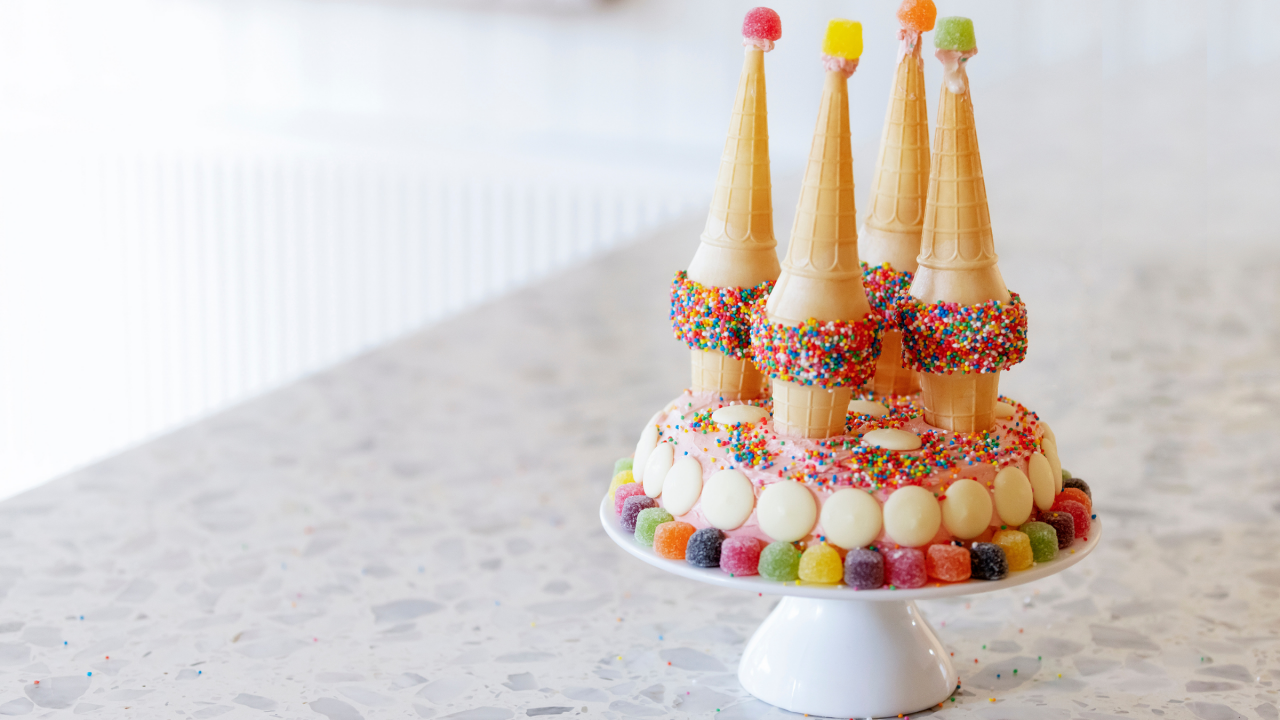 This amazing Princess Castle was inspired by a wish from Priya(6, acute lymphoblastic leukaemia). We're committed to support Make-A-Wish® Australia, and with more than 800 kids currently on a Wish Journey, every dollar raised helps create more wishes.
Ingredients
Cake:
Frosting:
150g unsalted butter, softened
250g CSR Vanilla or Strawberry Buttercream Icing mixture
3 tsp water
Decorations:
Ice cream cones
CADBURY Baking White Chocolate melts
PASCALL Jubes
Sprinkles
Method
Preheat oven to 160°C. Grease a deep 20cm square cake pan or deep 22cm round cake pan, line base and sides of pan with baking paper, extending the paper 5cm above the sides.
Beat butter, vanilla and sugar in a medium bowl with an electric mixer until light and fluffy. Add eggs one at a time, beating until just combined between additions. Transfer mixture to a large bowl; fold in combined sifted flours and milk in two batches. Spread mixture into pan.
Bake cake for 1 hour 10 minutes or until a skewer inserted into the centre comes out clean. Leave cake in pan for 5 minutes before turning onto a wire rack to cool.
For buttercream, place butter in a bowl and using electric beaters, mix until smooth. Add icing mix and water, mixing well.
Spread icing immediately on the cake, allowing a little to drip over the sides.
Melt 100g of CADBURY Baking White Chocolate melts. Dip the open end of each ice cream cone in the melted chocolate & then cover with sprinkles.
Use PASCALL Jubes to create the windows & walls of your castles and to decorate.
HACK: If you're short on time just use the White Wings Vanilla Cake mix and follow packet instructions. Top with decorations.