Pink Fairy Floss Pancakes
Prep: 10 mins
Cook: 15 mins
Servings: 4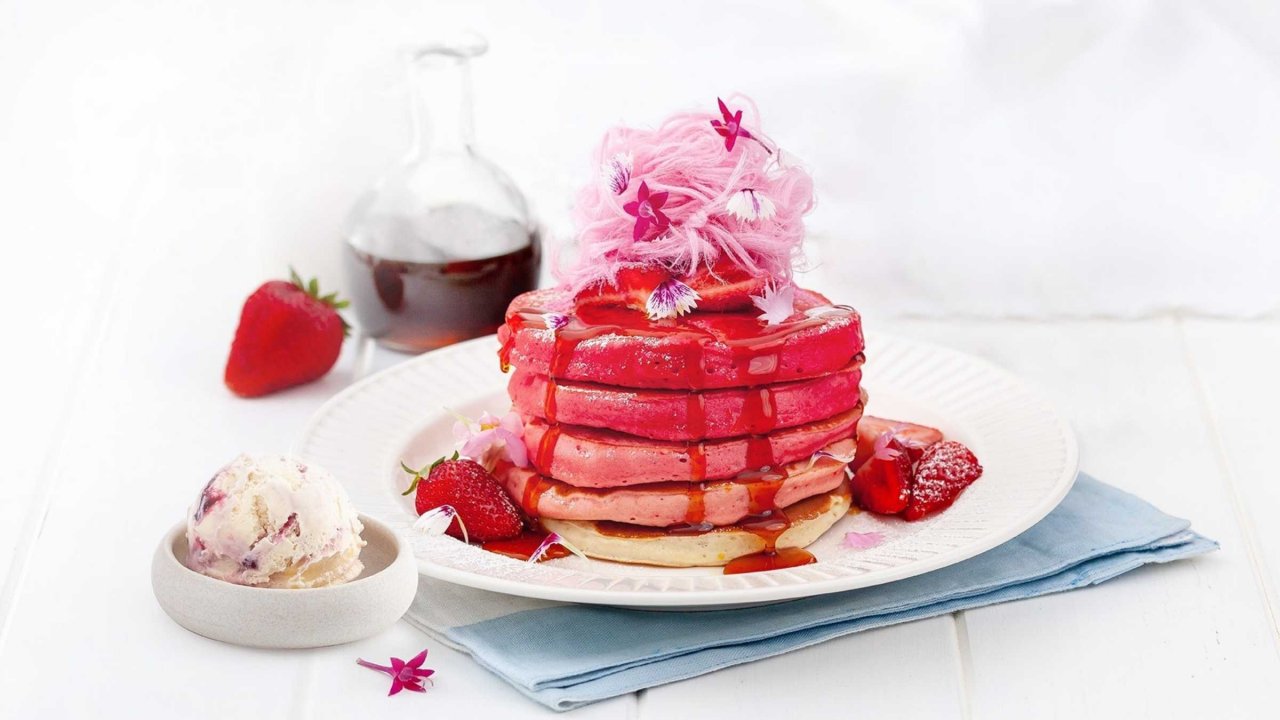 Breakfast made beautiful with these pink fairy floss pancakes! If you're over the traditional pancake toppings, try this for a fun start to the day!
Ingredients
Pancakes:
¼ cup CSR Caster Sugar
½ tsp vanilla essence
1 egg
2 cups milk
Red food colouring
Canola spray or butter to grease frypan
To Serve:
Berry ripple ice cream
Large strawberries, hulled and halved
CSR Golden Syrup
CSR Soft Icing Mixture
Pink fairy floss
Method
In a large bowl, whisk together the flour, sugar, vanilla, egg and milk to a smooth consistency.
Heat a large fry pan on medium heat and grease with canola spray or butter. Pour enough batter to make four 8cm rounds in the pan. Flip pancakes once bubbles have filled the surface. Remove from heat and keep warm.
Add a few drops of red food colouring to the bowl and whisk again. Pour four more pancakes into the pan and keep repeating the process adding a few drops of colouring after each set of four pancakes.
Stack the coloured pancakes, lightest to darkest, on each plate.
Dust with soft icing mixture, then top with halved strawberries, a scoop of berry ripple ice cream and a large pinch of fairy floss. Serve with golden syrup.