Peach Cobbler
Prep: 10 mins
Cook: 40 mins
Servings: 6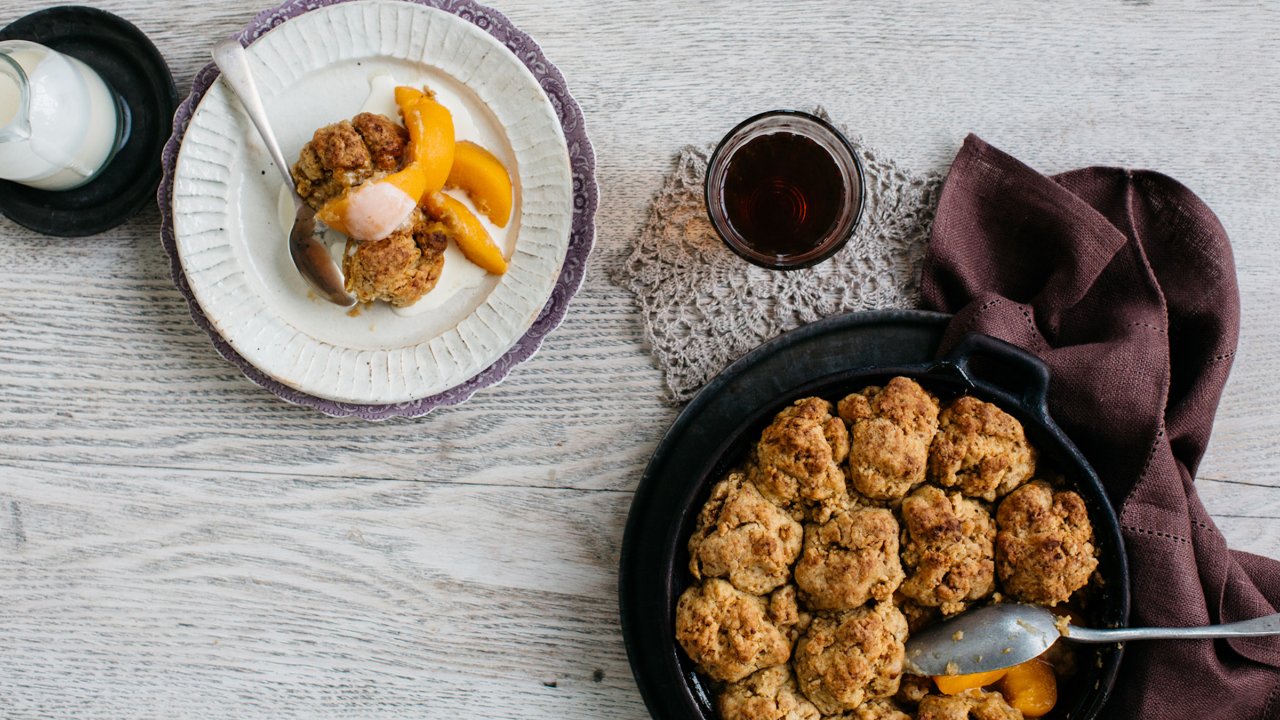 Peach Cobbler is the perfect dessert for warming up in winter.
With its warm bubbling fruit base and crunchy cobbler crust, this dessert is a delicious change from classic crumble.
Ingredients
2 cups (300g) White Wings Plain Flour
½ cup (110g) CSR Rapadura Sugar
2 tsp baking powder
½ tsp ground cardamom
150g cold unsalted butter, finely chopped ¾ cup (185mL) milk
1.5 kg yellow peaches (about 8), halved, stones removed, cut into wedges
2 tbs CSR Rapadura Sugar, for sprinling
Juice of two limes
Method
For the cardamom crust, place the butter, panela sugar, baking powder, cardamom and salt in the bowl of your food processor and blitz for a few minutes. Add the butter and blitz again until mixture resembles fine breadcrumbs. Tip onto a work surface, add the milk and bring together until you have a rough dough. Divide this into 8 or so small balls (don't compact the dough too much, keep them quite light and rough), about the size of a golf ball, and set aside.
Preheat the oven to 200°C and tip the peaches into a 5-6 cup capacity baking dish. Sprinkle them with the sugar and squeeze over the lime juice.
Arrange the cardamom dough balls over the top of your peaches, sprinkle with a little extra panela sugar and bake for 35-40 minutes or until the fruit is bubbling and the crust is golden brown. Serve straight away with cold, thin streams of cream.