Orange and Lemon Yoghurt Cups
Prep: 30 mins
Cook: 15 mins
Servings: 4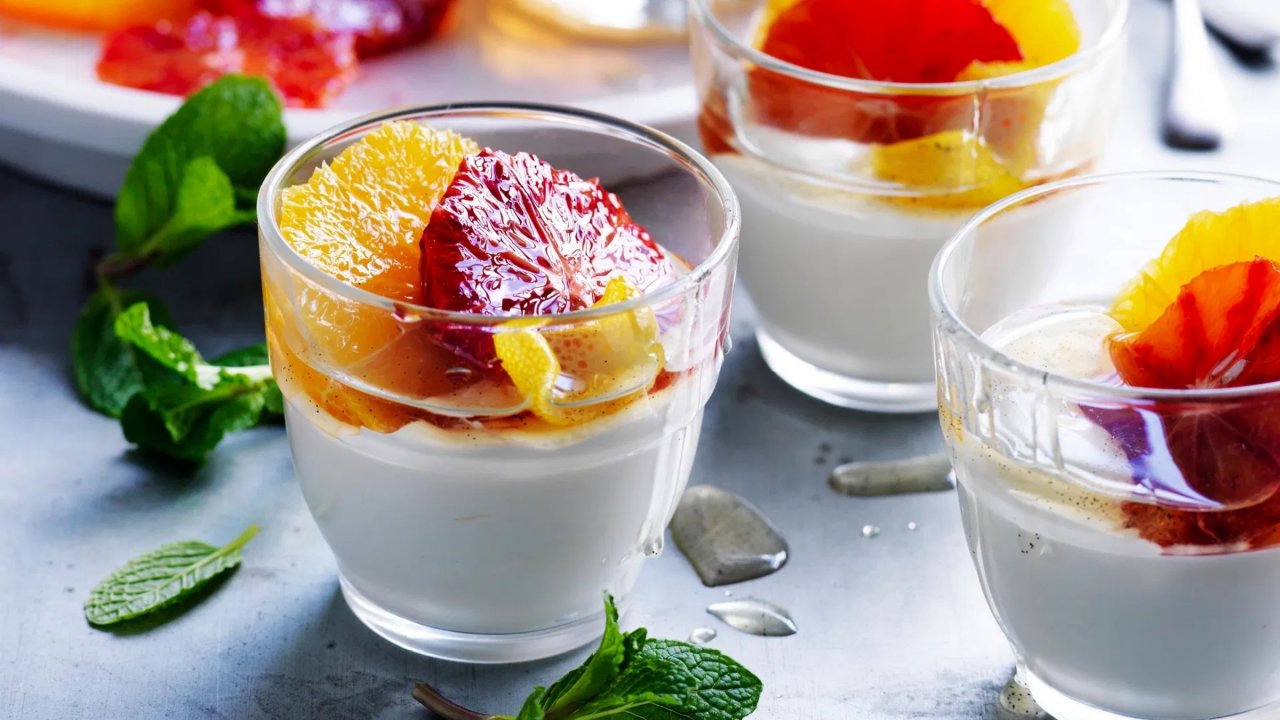 Make these Orange and Lemon Yoghurt Cups today and enjoy tomorrow! They're perfect as a treat to cool off in the warmer weather or a fruity dessert option.
The winter months are citrus heaven for cooks. Swap navel oranges, for tangy tangelos (a cross between grapefruit and mandarin), large perfumed mandarins or ruby red grapefruit, or a mix of all of them.
Ingredients
1 vanilla bean
1/3 cup (75g) CSR White Sugar
½ cup (125ml) water
4 wide strips lemon rind
1 tbsp lemon juice
2 blood oranges, rind removed, sliced
2 medium oranges, rind removed, sliced
3 cups (840g) Greek-style yoghurt
¼ cup loosely packed fresh mint leaves
Method
Split vanilla bean in half lengthways; scrape seeds into a small saucepan. Add vanilla bean to pan with sugar, the water and rind; bring to the boil. Reduce heat; simmer for 6 minutes or until syrup has thickened slightly. Cool. Discard vanilla bean; stir in juice.
Combine orange slices and sugar syrup in a medium bowl.
Spoon yoghurt into four 1¼ cup (310ml) serving glasses; top with oranges, syrup and rind. Serve topped with mint.
Tips:
For lemon strips, use a vegetable peeler to peel wide strips and avoid taking off too much of the white pith with the rind as it is bitter. The syrup can be made 4 hours ahead and combined with the oranges; refrigerate until needed.