Nanny's Jam Drops
Prep: -
Cook: -
Servings: -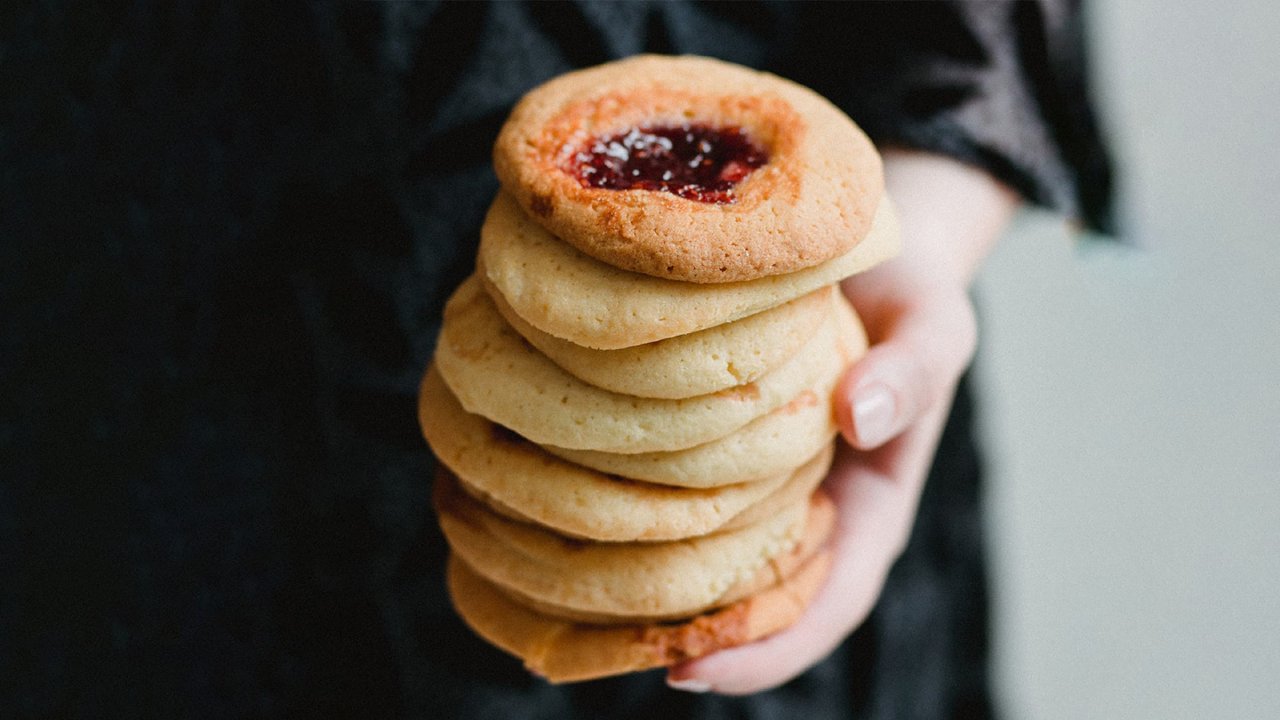 With the very first bite, you'll immediately be transported back to your Nanny's kitchen. These Jam Drops by Charlotte Ree are incredibly easy to make, the dough requires no resting or refrigeration time and they can be customised to include your favourite flavour of jam.
Ingredients
250g butter, at room temperature
165g CSR Caster Sugar
1 tsp vanilla
2 eggs, at room temperature
250g White Wings Premium Self Raising Flour + extra, for rolling dough
Raspberry jam, or jam of your choice
Method
Preheat your oven to 175°C. In the bowl of your mixer beat the butter, sugar and vanilla until nearly a cream.
Add your eggs, one at a time, and beat well after each addition.
Add the flour and mix until a stiff dough forms. You may need to add a little extra flour here.
Cover your hands in flour and roll the dough into small balls, place 5cm apart on a lined baking tray.
Flatten slightly and press your thumb or knuckle into the middle of each cookie. Fill each hole with your jam of choice, being careful not to overfill.
Bake for 20 minutes or until golden. Allow to cool completely before devouring.