Mixed Berry Clafoutis
Prep: 15 mins
Cook: 35 mins
Servings: 4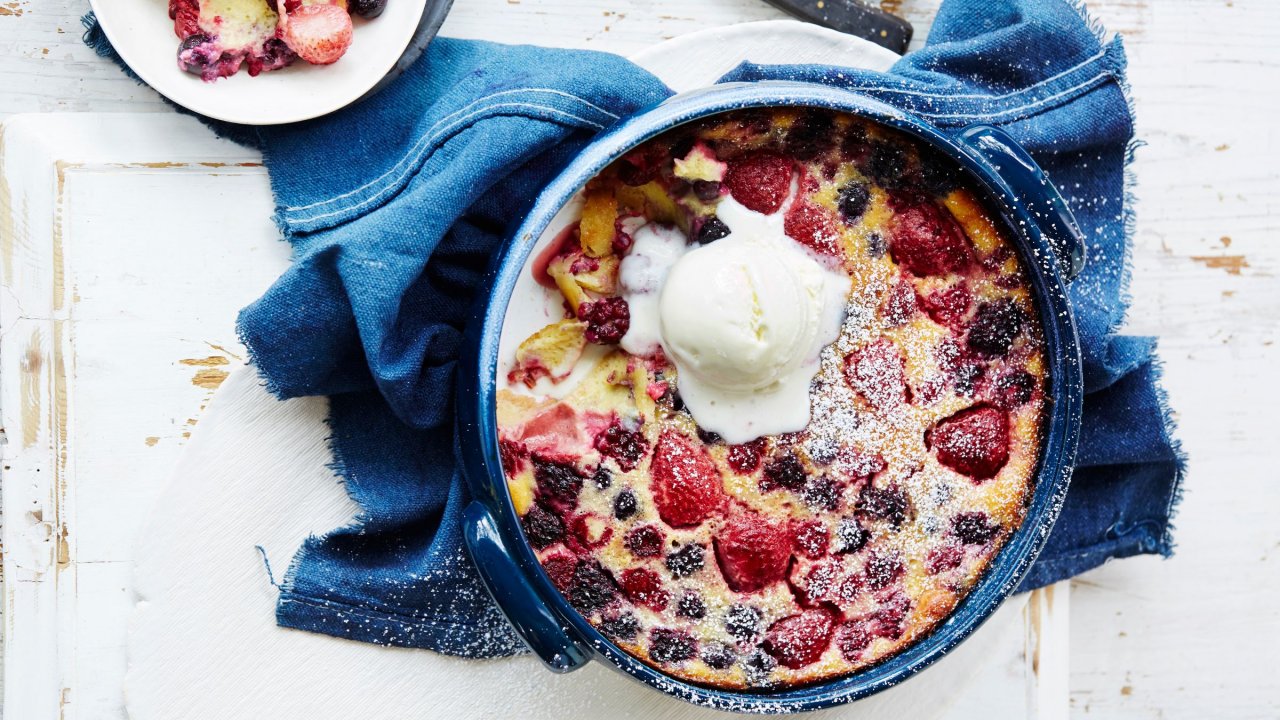 A warming dessert perfect for the cooler months. This Mixed Berry Clafoutis can use any of your favourite seasonal berries.
Ingredients
⅔ cup (160ml) milk
⅔ cup (160ml) pouring cream
1 cinnamon stick
1 teaspoon vanilla extract
4 eggs
½ cup (110g) CSR Caster Sugar
¼ cup (35g) White Wings Plain Flour
2 cups (300g) frozen mixed berries
Method
Preheat oven to 200°C/400°F. Grease a 1.5-litre (6-cup) ovenproof dish.
Combine milk, cream, cinnamon and extract in a medium saucepan; bring to the boil. Remove from heat; discard cinnamon.
Whisk eggs and sugar in a medium bowl until light and frothy; whisk in flour, then gradually whisk in cream mixture.
Sprinkle berries into dish; pour cream mixture over berries. Bake about 35 minutes or until browned lightly and set.
Serve clafoutis warm, dusted with sifted icing (confectioners') sugar, with whipped cream or ice-cream, if you like.