Melting Moments
Prep: 25 mins
Cook: 15 mins
Servings: 12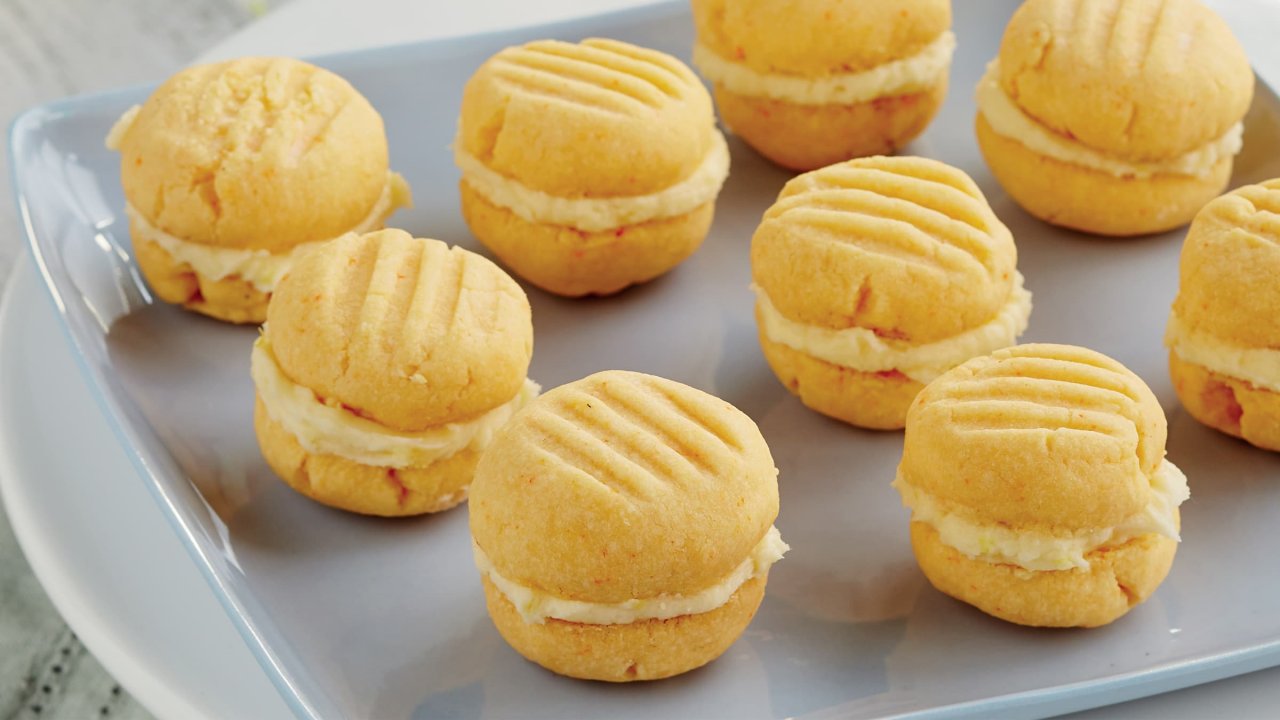 Melting Moments always bring back so many memories. Whether it was made by your mum, grandma or a friendly neighbour, Melting Moments have always been an Aussie favourite.
Ingredients
Biscuits:
Filling:
60g butter, softened
⅔ cup CSR Soft Icing Mixture
2 tsp lemon zest
1 tbsp lemon juice
Method
Preheat oven to 140°C fan forced and line 2 oven trays with baking paper.
Using a wooden spoon, mix butter until creamy. Add flour, soft icing mixture and custard powder, stirring to combine.
Spoon one tablespoon of the mixture at a time and roll into dough balls. Place on prepared trays at 3cm apart. Using a fork that is lightly dusted with icing mixture, gently press once on each ball to flatten.
Bake for 15 mins or until cooked through.
For the filing, combine butter and soft icing mixture in a small bowl. Whisk with an electric mixer until light and fluffy. Add the lemon zest and juice, beating until just combined.
To assemble, spread the filling mixture over the flat side of the half of biscuit and sandwich together with remaining biscuits.