Massaman Beef Curry
Prep: 15 mins
Cook: 105 mins
Servings: 6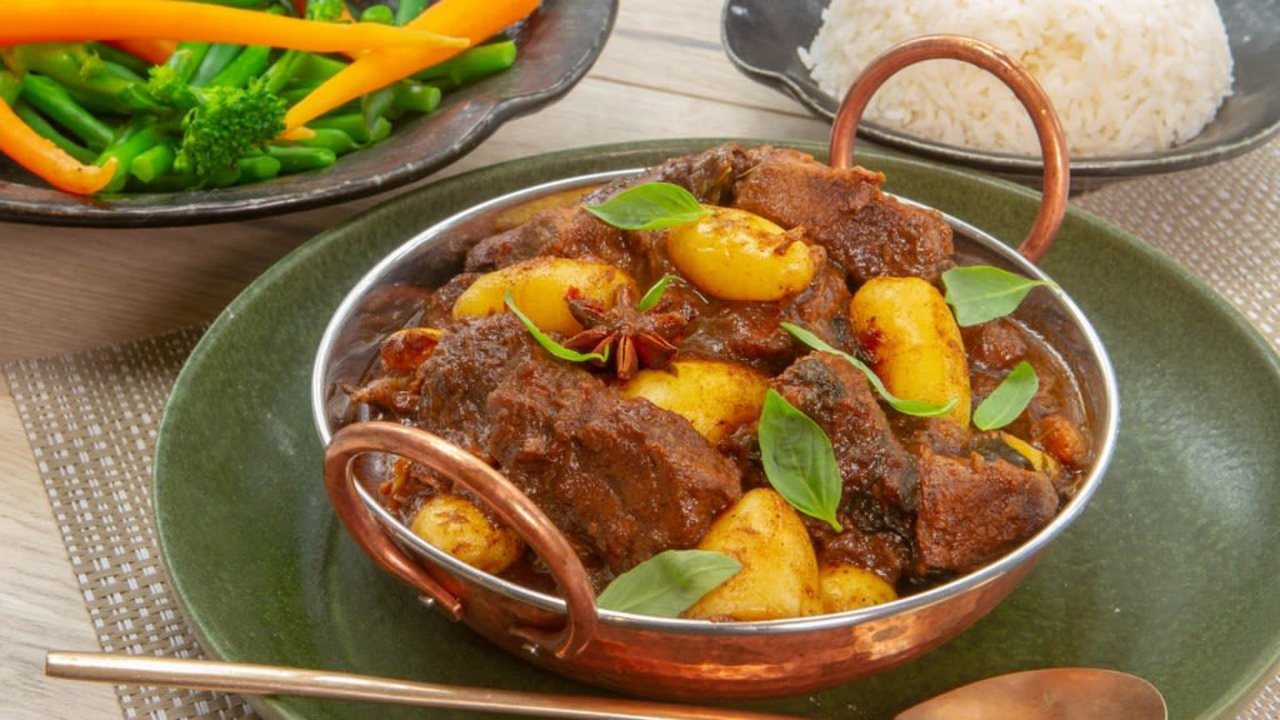 For those curry connoisseurs, this Thai inspired Massaman beef curry has great depth of flavour. Fill your home with the enticing smell of this slow cooked, mouth-watering beef curry.
CSR Rapadura Sugar is natural and unrefined. Made from sugar cane juice that's evaporated, its delicate caramel flavour creates a perfect sweet and sour balance in this Thai inspired curry.
Ingredients
2 tbsp coconut or vegetable oil
10 small shallots, peeled
1 tbs green cardamom pods
2 cinnamon sticks
4 whole star anise
1kg chuck beef or stewing beef
3 tbsp Massaman curry paste
1 x 400g can coconut cream
2 tbsp fish sauce or to taste
1 cup water (or enough to cover the meat)
300g waxy potatoes (like Kipfler or Dutch creams), washed and cut into chunks
4 tbsp unsalted roasted peanuts, lightly crushed
1 cup of fresh Thai basil leaves
2 tbsp CSR Rapadura Sugar
½ tbsp tamarind paste or the juice of 1 lime
Method
In a large heavy pot or deep sauté pan add the oil and shallots, frying on a medium heat until golden brown.
Add the cardamom, cinnamon and star anise and stir-fry for about 30 secs or until fragrant
Add the beef and brown for 1-2 mins. Stir to mix well with the spices.
Stir in the Massaman curry paste and cook for about 1 min.
Pour in the coconut cream, fish sauce and water until the beef is just covered by the liquid. Stir well. Turn up the heat and bring to the boil.
Reduce heat and gently simmer for 1 hr, then add the potatoes, peanuts and half the Thai basil leaves. Stir in the CSR Rapadura Sugar, tamarind paste or lime juice. Taste and add a little more fish sauce or water if necessary.
Turn up the heat to medium-low and cover. Cook for another 30 mins or until the potatoes and meat are tender.
Once the potatoes are cooked, remove the curry from the heat. Add the remaining Thai basil and stir well. Check the seasoning again and serve the curry with steamed rice.