Low GI Chocolate Self-Saucing Pudding
Prep: 15 mins
Cook: 18 mins
Servings: 4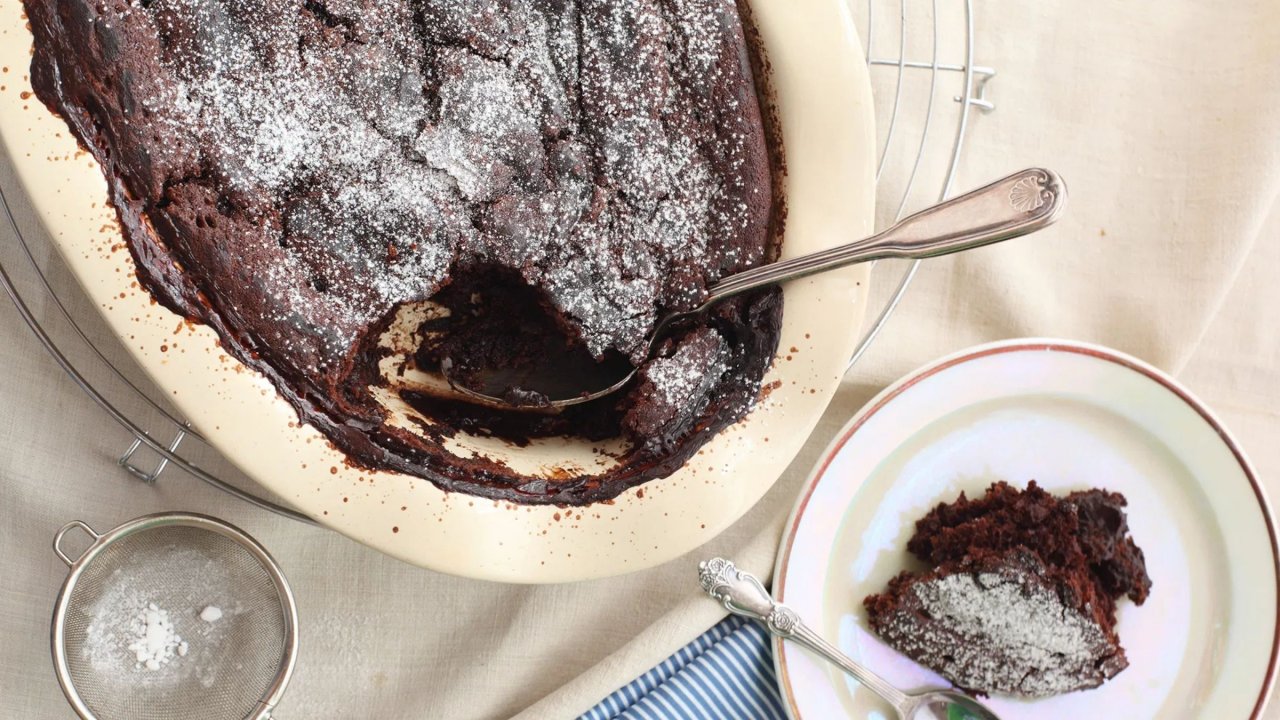 Get your chocolate fix with a little less guilt with this Low GI Chocolate Self-Saucing Pudding recipe. Using Low GI Sugar in the chocolate sauce, now you can have your cake and eat it too.
Ingredients
Pudding:
¼ cup self-raising flour
1 tbsp cocoa powder
⅓ cup skim milk
1 x 50g egg, lightly whisked
3 tbsp unsweetened apple puree
Sauce:
⅓ cup CSR Low GI Sugar
2 tsp cocoa powder, sifted
¾ cup boiling water
Method
Preheat oven to 180° fan forced. Spray 4 x 185ml (¾ cup) ovenproof ramekins with cooking spray. Place on a baking tray lined with non-stick baking paper.
Sift the flours and cocoa powder into a medium bowl, returning any husks from the sieve to the bowl. Whisk the milk, egg and apple puree together in a small bowl. Add to the flour mixture and mix until just combined. Spoon the mixture evenly between the ramekins.
Combine the sugar and cocoa powder in a small heatproof jug. Pour over the boiling water and stir until the sugar is almost dissolved. Carefully pour the mixture over the top of the batter. Bake for 18-20 mins or until a skewer inserted halfway into the pudding comes out clean. Set aside for 2-3 mins to allow the sauce to thicken slightly. Serve.