Lamington Cake
Prep: 20 mins
Cook: 30 mins
Servings: 8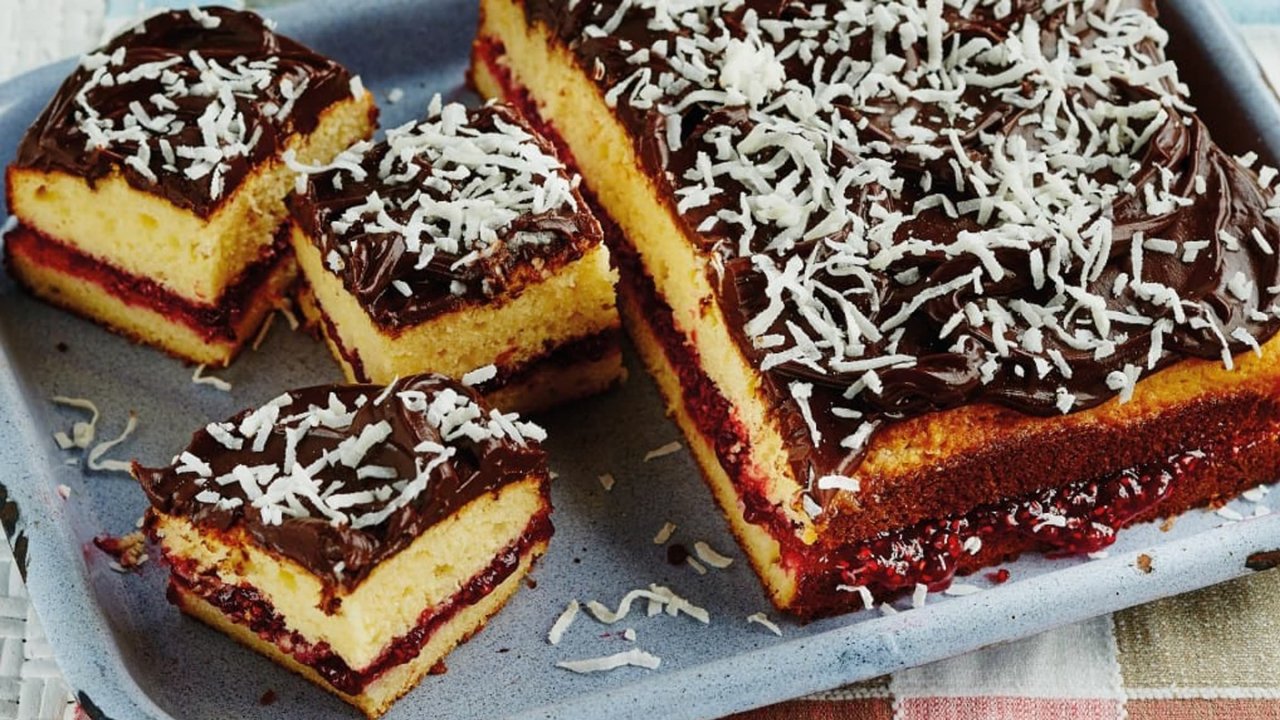 The lamington is an Australian icon and this cake is just like having a lamington without the fuss of dipping all those squares into icing.
This nostalgic Lamington cake recipe was shared by Sarah P., Uraidla SA. for our 'Made for Memories' recipe book.
Ingredients
3/4 cup CSR Caster Sugar
120g butter
3 eggs
200g plain yogurt
1 tsp vanilla extract
1 cup raspberry jam
Icing:
120g dark chocolate, finely chopped
125ml thickened cream
1 cup moist shredded coconut
Method
Preheat oven to 180°C (fan-forced 160°C). Grease and line a 20cm square cake tin. Beat CSR Caster Sugar and butter in small bowl using an electric mixer until pale and creamy.
Add eggs, one at a time, beating well after each addition. Stir in yogurt and vanilla extract. Then fold in flour until just combined.
Spread cake mix into prepared cake tin. Bake for 25-30 mins or until golden. A skewer inserted into the centre of the cake will come out cleanly when cooked through.
Remove from oven and let stand for five mins before turning out onto a wire rack to cool. While cake is cooling, make the icing by placing chocolate in a heatproof bowl. Heat cream in a small saucepan, do not boil. Pour hot cream onto chocolate and gently stir until chocolate has melted and mix is glossy. Let the mix set until it has reached a spreading consistency.
Cut cake in half lengthwise. Remove top and spread jam on top of the bottom layer. Return the top layer and liberally ice with the set chocolate mix. Sprinkle with the coconut and serve.