Jelly Slice
Prep: 260 mins
Cook: -
Servings: 12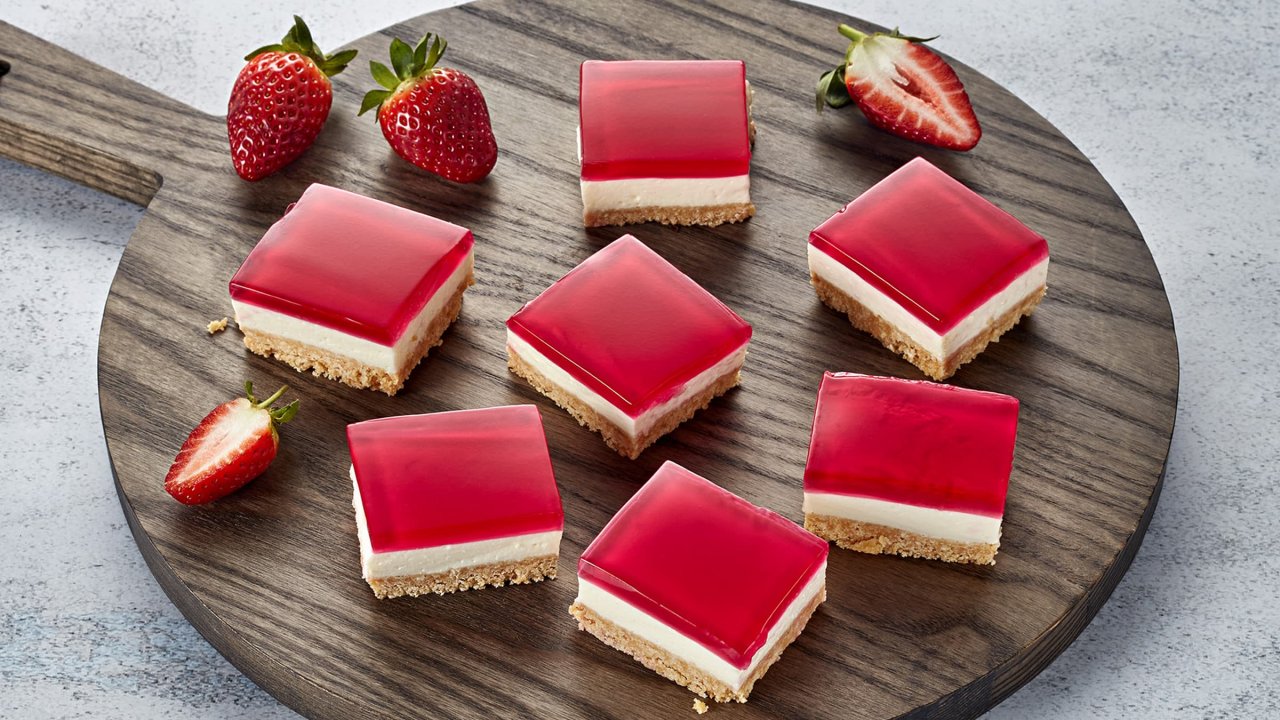 Let the nostalgia sink in with a bite into this Jelly Slice. This iconic triple layered slice of biscuit, cream cheese filling and jelly top is a favourite with big and little kids alike.
Ingredients
85g packet raspberry or strawberry flavoured jelly crystals
2 tsp powdered gelatine
2 tbsp warm water
250g sweet biscuits
150g butter, diced and melted
250g cream cheese, diced and softened
1 cup natural yoghurt
½ cup CSR Caster Sugar
1 tsp lemon juice
Method
Prepare jelly to pack direction and allow to cool. Lined a 22 x 22cm slice tin with baking paper.
Sprinkle gelatine over warm water and stir to dissolve. Microwave for 30 seconds and set aside to cool.
Place biscuits in the bowl of a food processor and pulse until fine crumbs have formed. Add melted butter and mix until well combined. Press firmly into the lined slice tin. Refrigerate until set.
Combine cream cheese, yoghurt, sugar and lemon juice in the bowl of an electric mixer. Beat until smooth. Gradually add gelatine mixture, ensuring it mixes in well.
Pour over biscuit layer and refrigerate for 1 hr or until well set. Pour cooled jelly over the back of a spoon onto cheesecake layer. Refrigerate for 2-3 hrs or until well set. Cut into slices and serve.