Honey Madeleines
Prep: -
Cook: -
Servings: 16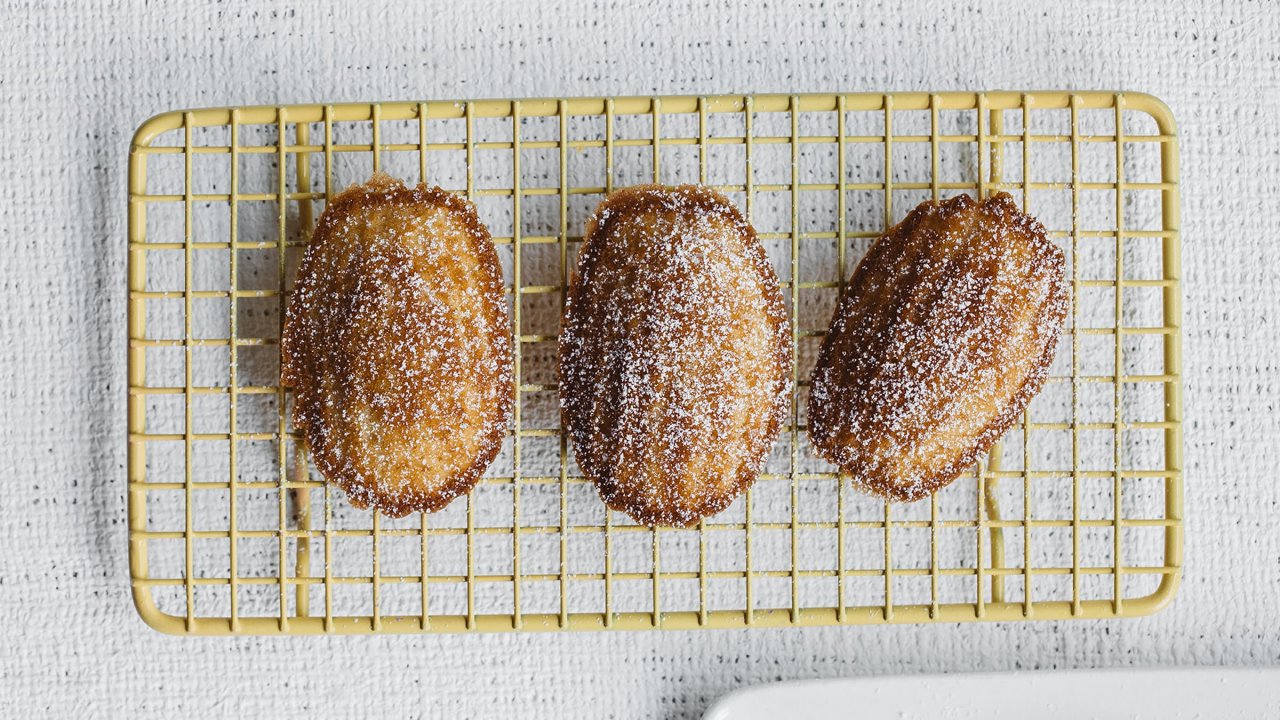 Madeleines – the little French butter cakes that will steal your heart. These Honey Madeleines by Charlotte Ree are a beautiful take on a classic which are easy to make and you'll be devouring them within 20 minutes.
Ingredients
125g unsalted butter
3 tbsp honey
2 large eggs, at room temperature
50g CSR Caster Sugar
100g White Wings Premium Plain Flour, sifted
1 tsp baking powder, sifted
CSR Soft Icing Mixture sifted, for dusting
Double cream, to serve (optional)
Method
Preheat the oven to 170°C. Grease 16 holes of a madeleine tin with non-stick cooking spray.
Melt the butter in a saucepan and remove from the heat. Stir in the honey and allow to cool.
In the bowl of a stand mixer fitted with the whisk attachment, whisk the eggs and sugar until pale and fluffy. Add the flour, baking powder and honey mixture and fold together.
Pour the mixture into the prepared madeleine tin, leaving a 3 mm gap from the top of each hole. Bake for 10 minutes until golden. Cool on a wire rack. Serve dusted with icing sugar and with some double cream on the side, if you like. Alternatively, eat them warm straight from the tin, just like we did on the shoot. These are best eaten on the day they're made.