Heart Shaped Pancakes
Prep: 5 mins
Cook: 10 mins
Servings: 4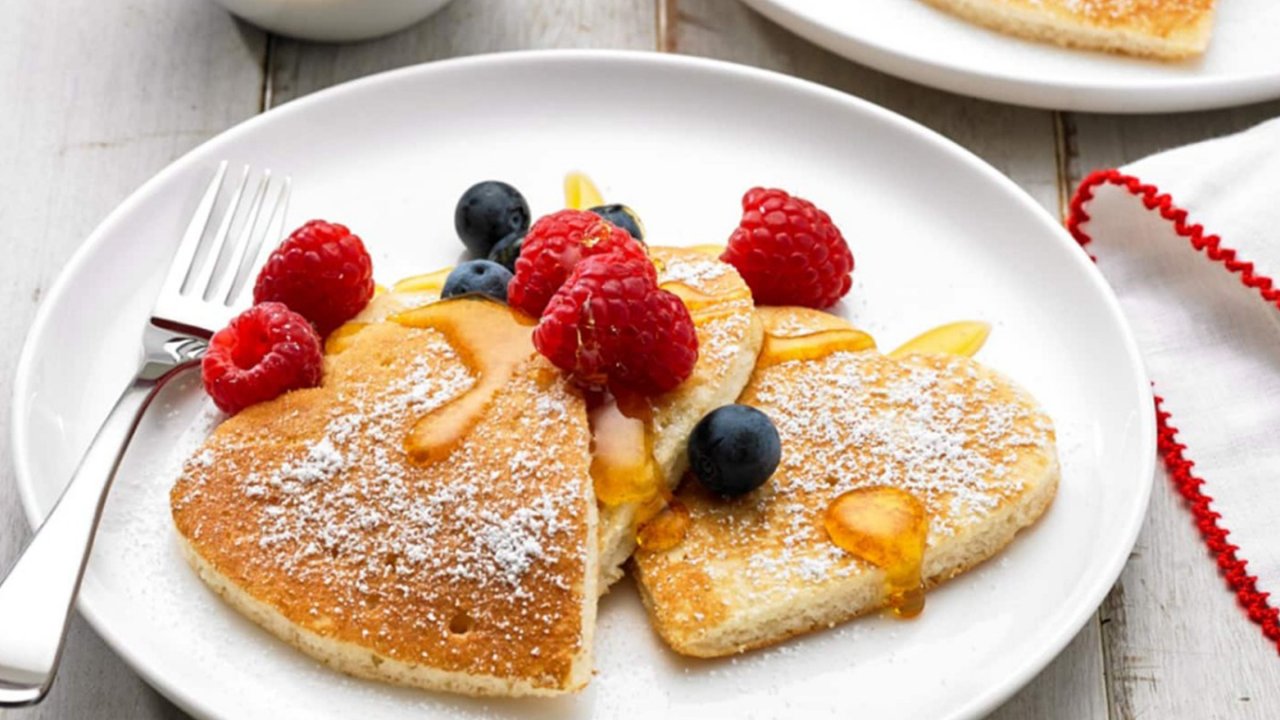 For a quick and easy breakfast on a special occasion, try and master these heart shaped pancakes. Simply add water to White Wings Original Shaker Pancakes Mix and then take it nice and slow as you pour heart shapes into the pan. Top with your favourite berries and CSR syrup!
Ingredients
1 punnet fresh berries
CSR Golden Syrup
CSR Soft Icing Mixture
Method
Fill Shaker Pancake Mix bottle to water mark indicated on the back of pack. Follow instructions on pack.
When pouring pancakes into pan, drizzle batter in a heart shape. Cook one pancake at a time, to ensure your heart remains in its shape. Alternatively, cook round pancakes and use a heart shaped cookie cutter.
Add fresh berries, drizzle with Golden Syrup and dust with Soft Icing Mixture.
Don't forget to make your loved ones a cup of tea!