Gluten Free Chocolate Cupcakes with Buttercream Icing
Prep: 15 mins
Cook: 22 mins
Servings: 12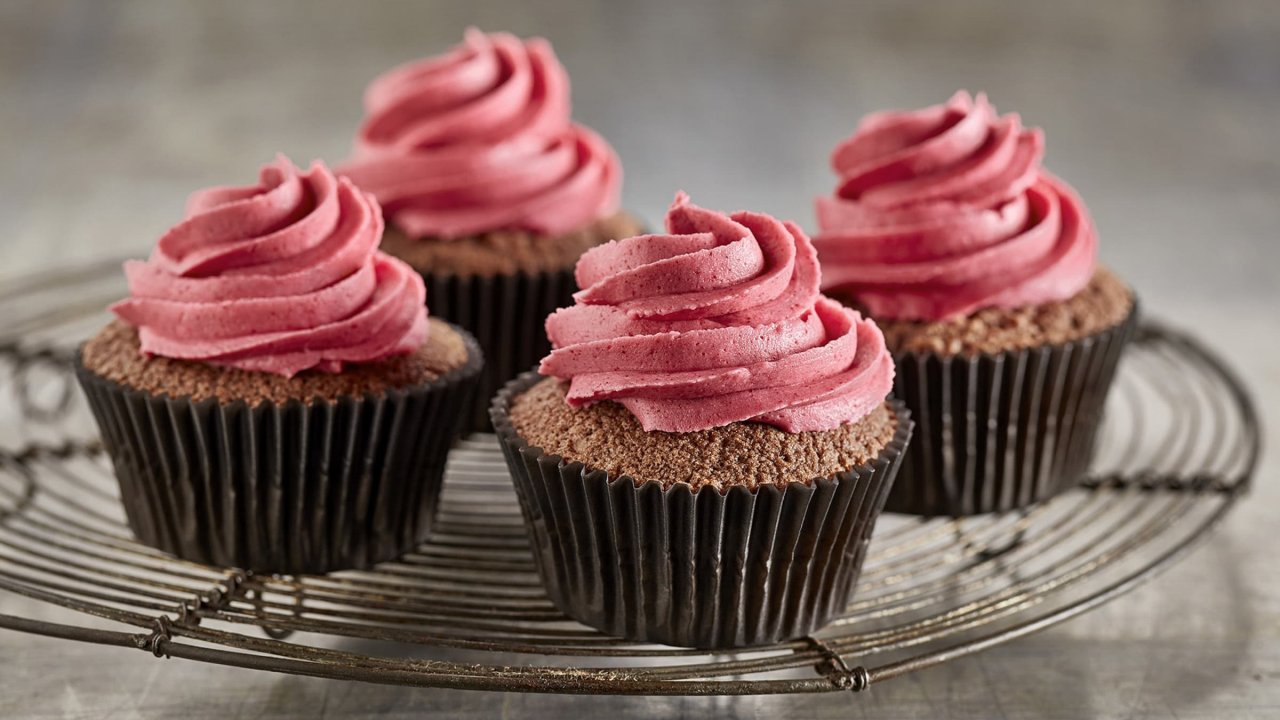 Tried and tested, our Gluten Free Chocolate Cupcakes with Buttercream Icing are a big hit. We've chosen strawberry buttercream icing on top, but you have your choice of chocolate, vanilla or strawberry thanks to our CSR All Natural Buttercream Icing Mix range!
Ingredients
Cupcakes:
40g cocoa powder
½ tsp salt
115g unsalted butter, softened
1 cup (200g) CSR Raw Caster Sugar
2 large eggs
1 tsp vanilla flavour
120g sour cream
Buttercream Icing:
150g unsalted butter, softened
250g CSR Strawberry Buttercream Icing mixture
3 tsp water
Method
Preheat oven to 160°C fan-forced. Line a 12 capacity muffin pan with cupcake liners. Set aside.
In a large bowl, whisk together the flour and salt. Set aside.
In a separate bowl, beat the butter and sugar until light and fluffy. Beat in the eggs one at a time, then the vanilla. Add in sour cream and mix until fully combined.
Slowly add the dry to wet ingredients and mix until just combined. Scoop the batter into the cupcake liners. Bake for 18-22 mins or until a wooden toothpick inserted into the centre of the cupcake comes out clean.
Remove from the oven and allow to cool.
For buttercream, place butter in a bowl and using electric beaters, mix until smooth. Add icing mix and water, mixing well. Transfer to a piping bag with a small star nozzle. Pipe small swirls on the top of cupcake.