Easter Chicks Cupcakes
Prep: 25 mins
Cook: 22 mins
Servings: 12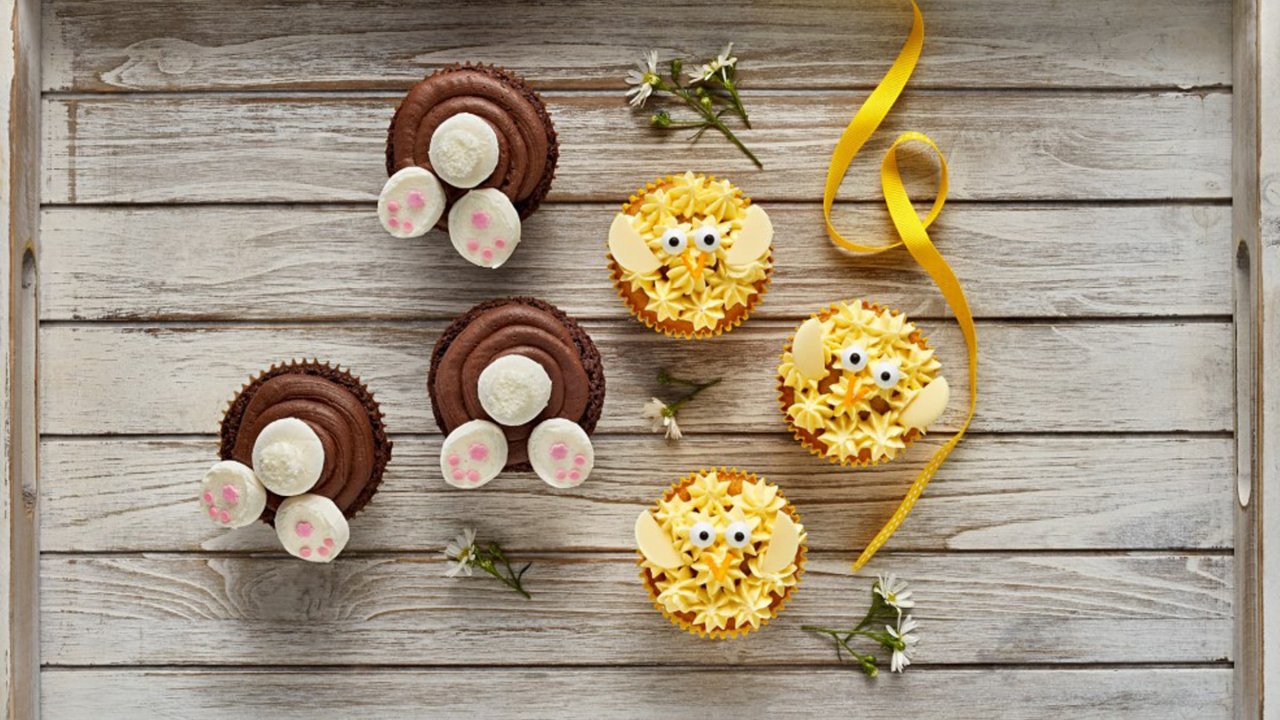 Create some memories in the kitchen this Easter with the kids to make these Easter Chicks Cupcakes. These cute chicks cupcakes use All Natural Buttercream Icing Mix and lollies, plus a bit of imagination, to decorate.
Ingredients
Cupcakes:
125g butter, diced and softened
¾ cup CSR Caster Sugar
2 extra large eggs
1 tsp vanilla extract
1½ cups White Wings Self-Raising Flour
½ cup plain flour
¾ cup milk
To Decorate:
150g unsalted butter, softened
250g CSR Vanilla Buttercream Icing mixture
3 tsp water
2-3 drops yellow food colouring
White choc buttons
Edible eyes
Assorted decorating sprinkles
Method
Pre-heat oven to 170°C fan-forced. Line 12, ⅓ cup capacity muffin pans with paper cases.
Place butter and sugar into the bowl of an electric mixer, beating until pale and creamy. Add eggs one at a time, mixing well between each addition. Mix in vanilla.
Fold in flours and milk alternately until combined and mixture is smooth. Spoon mixture between patty cases and bake for 20-22 mins until just golden and top springs back when pressed. Remove to a cooling rack to cool completely.
For buttercream, place butter in a bowl and using electric beaters, mix until smooth. Add icing mix, water and food colouring, mixing well. Transfer to a piping bag with a small star nozzle. Pipe small swirls on the top of cupcake and decorate to resemble a chicken.