Donna Hay Brown Butter Crackle Cookies
Prep: 70 mins
Cook: 10 mins
Servings: -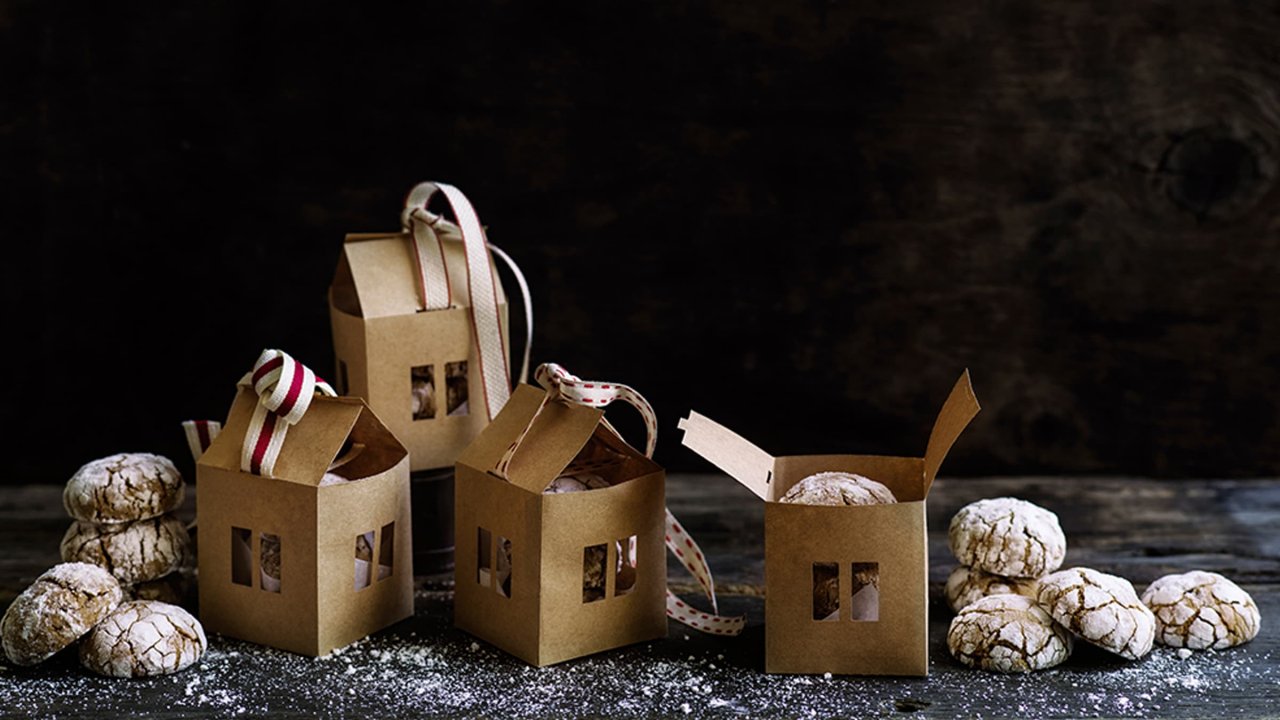 The best gifts at Christmas are the ones you've made yourself, like these updated crackle cookies. Made with a dusting of sugary snow and nestled in these enchanting little houses, you'll enjoy making these clever cookies, almost as much as eating them.
This Brown Butter Crackle Cookies recipe is from Australian food stylist, author and magazine editor – Donna Hay.
Ingredients
150g unsalted butter, chopped
1¼ cups (200g) CSR Rapadura Sugar
2 eggs
2 tsp vanilla extract
2½ cups (385g) White Wings Plain Flour
1 tsp baking powder
1 tsp ground cinnamon
CSR Pure Icing Sugar, for rolling
Method
Place the butter in a small saucepan over medium heat and cook until foaming. Whisk for 2–3 minutes or until the butter is a deep golden colour. Set aside to cool slightly.
Place the butter and rapadura sugar into the bowl of an electric mixer. Beat until combined. Add the eggs and vanilla and beat well. Sift over the flour, baking powder and cinnamon and beat on low speed until combined. Cover and refrigerate the cookie dough for 1 hour or until firm.
Preheat oven to 180°C. Line 2 trays with non-stick baking paper.
Sift icing sugar into a shallow bowl. Roll tablespoons of the cookie dough into balls, then roll in the icing sugar to coat.
Place dough balls on prepared trays and bake for 10–12 minutes or until cookies are just golden and set. Set aside on trays to cool.