Coconut and Berry Chia Puddings
Prep: 10 mins and 2 1/2 hours chilling
Cook: -
Servings: 4-6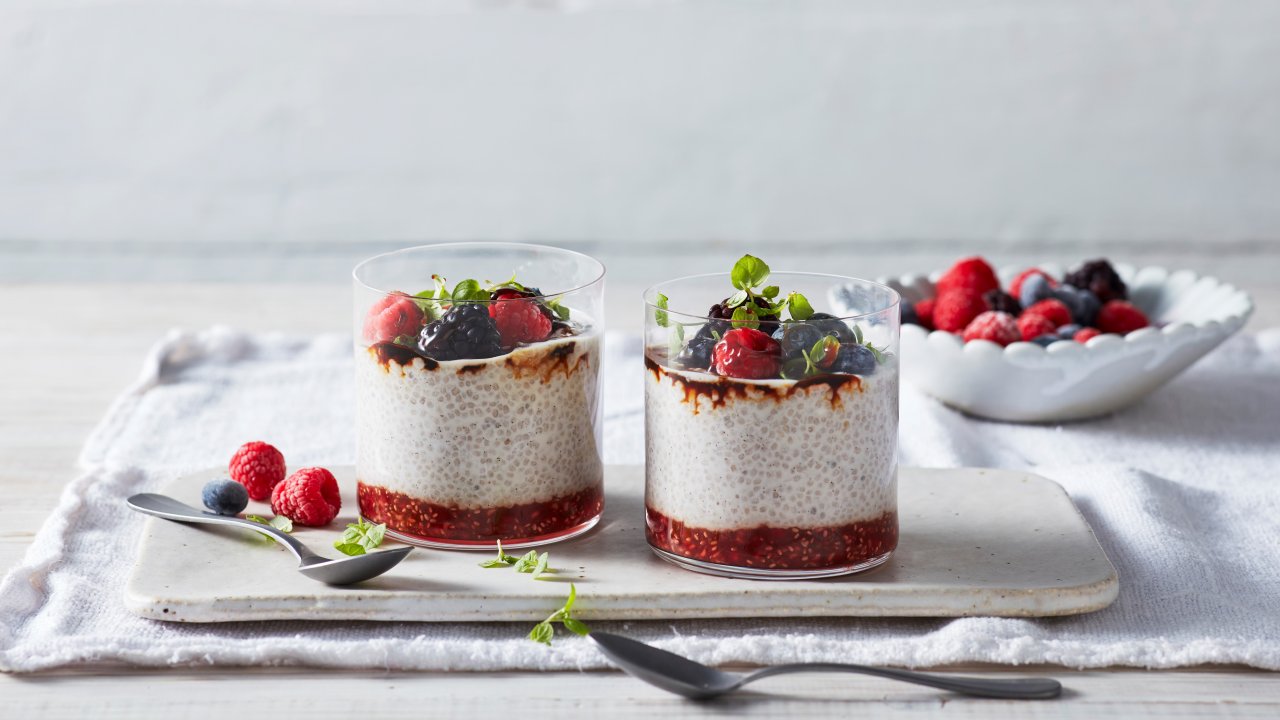 This Chia Pudding is super easy to make and tastes amazing! 
Fresh berries mixed in with a coconut flavour, breakfast has never been better!
Ingredients
Chia Pudding Mix
270g carton light coconut milk
1 cup (250ml) unsweetened almond milk
½ cup (100g) white chia seeds
1 tsp vanilla bean paste
Finely grated zest of ½ lime, plus extra to serve
Frozen berries, to serve
CSR Coconut Syrup, to drizzle
Micro mint or small mint leaves, to serve
Quick Raspberry Jam
125g (1 punnet) raspberries
1 tbs CSR Coconut Syrup
2 tsp white chia seeds
Method
For raspberry jam, combine raspberries, coconut syrup and chia seeds in a small bowl and crush with a fork until jammy. Divide the jam among 4 x 1-cup-capacity (250ml) glasses and refrigerate for 30 minutes to set.
Meanwhile, combine coconut milk, almond milk, chia seeds, vanilla and lime zest in a large jug and stir well. Set aside, stirring occasionally, for 10 minutes, until mixture has slightly thickened. Pour into glasses and refrigerate for 2 hours or overnight to set.
Scatter with berries, drizzle with coconut syrup and top with mint to serve.