Chocolate Spinach Muffins
Prep: 15 mins
Cook: 15 mins
Servings: 12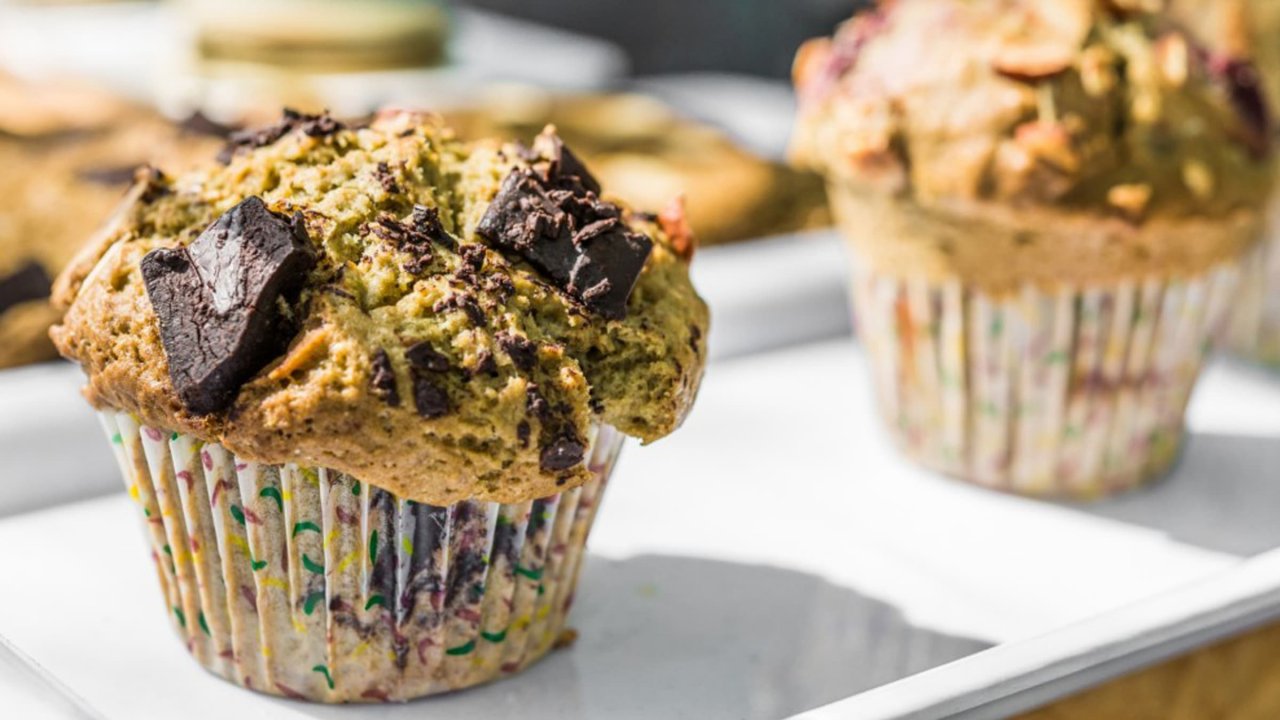 These Chocolate Spinach Muffins are a perfect lunchbox treat for little and big kids. Bake a batch in just 30 minutes and it will feed the family for the week. The kids will never suspect that there are healthy fruit and vegetables hidden in the Chocolate Spinach Muffins.
Ingredients
¾ cup spinach
½ cup apple or pear
1 tsp pure vanilla extract
2 eggs
¼ cup olive oil
2 cups self-raising flour
¾ cups CSR Rapadura Sugar
3 tbsp cocoa powder
½ tsp sea salt
½ cup dark chocolate (good quality), roughly chopped
Milk (as required)
Method
Preheat the oven to 180°C, fan forced and spray a muffin tin with cooking spray or line with muffin paper liner.
In a blender, puree spinach with apple/ pear and olive oil. Add vanilla and eggs, mixing to combine.
In a medium bowl combine the flour, sugar, cocoa powder, chocolate and salt. Pour in the pureed mixture and mix until a batter is formed. If If too dry, add a little milk.
Pour the batter into the muffin tin so that each one is about ⅔ full.
Bake for 15 mins or until a toothpick inserted into the centre comes out clean. Allow to cool completely before removing from the muffin tin and serving.