Chocolate Mousse Shots
Prep: 15 mins
Cook: 10 mins
Servings: 4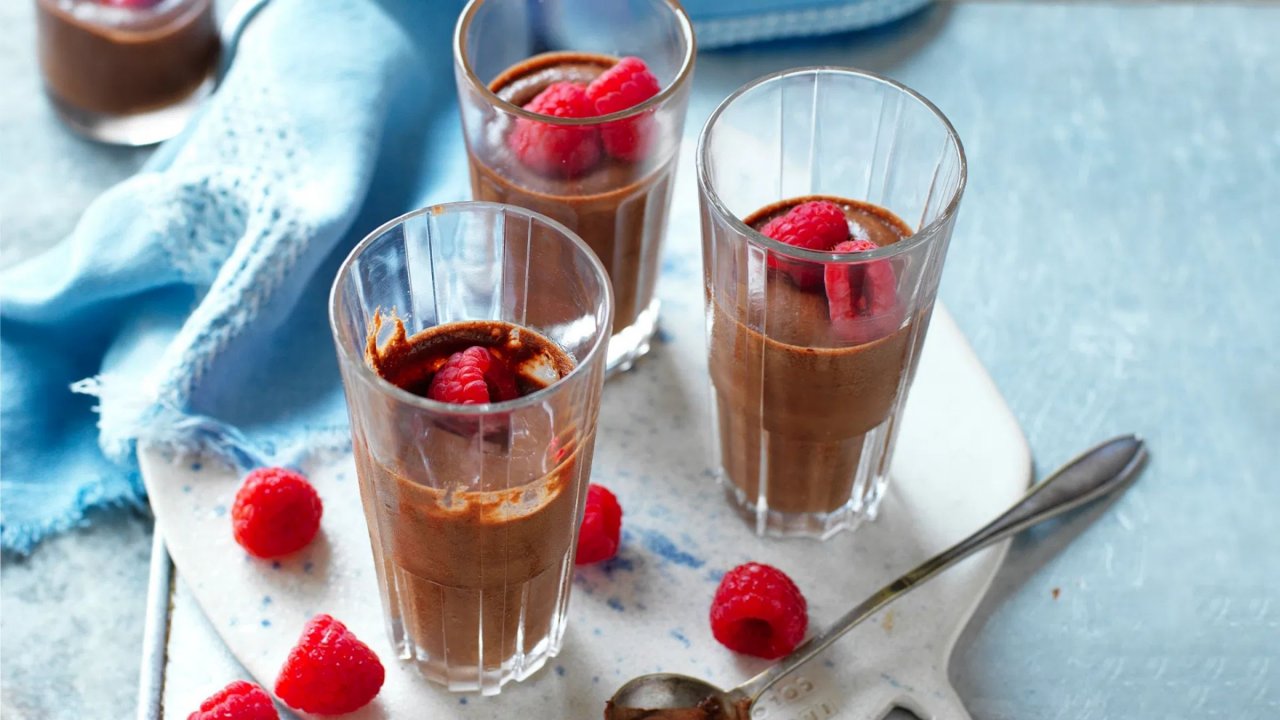 These Chocolate Mousse Shots are a nice light dessert. These individual mousse shots make a great dessert for dinner parties. Make them in advance and serve them with raspberries for a nice tart flavour!
Ingredients
50g dark chocolate, chopped coarsely
½ cup (120g) extra-light ricotta, at room temperature
¼ cup (55g) CSR Raw Caster Sugar
3 tsp dutch-processed cocoa powder
2 egg whites
125g fresh raspberries to serve
Method
Stir chocolate in a medium heatproof bowl over a medium saucepan of simmering water (don't let water touch base of bowl) until melted. Cool for 10 minutes.
Meanwhile, process ricotta, sugar and cocoa until smooth. Add chocolate; process until combined. If the ricotta is too cold and the chocolate becomes too firm, microwave for 15 seconds to soften before folding in the egg whites.
Beat egg whites in a small bowl with an electric mixer until soft peaks form. Fold egg white into chocolate mixture in two batches. Pour mixture into four ½-cup (125ml) glasses. Cover; refrigerate for 6 hours or until mixture is firm.
Serve mousse topped with raspberries.