Chocolate Hazelnut Thumbprint Cookies
Prep: -
Cook: -
Servings: 16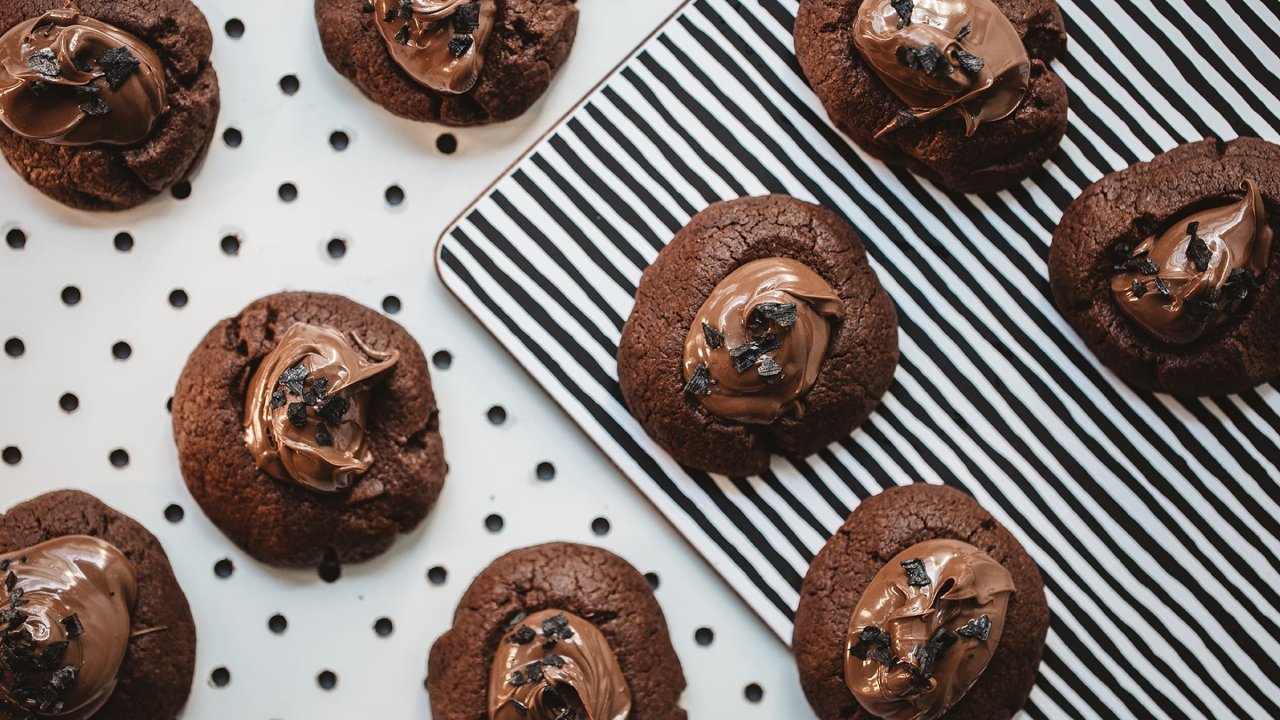 Chocolate, hazelnut and sea salt may just be the perfect flavour combination and they unite in the form of our Chocolate Hazelnut Thumbprint Cookies. These are so quick and easy to make and they're the perfect weekend baking project. Recipe by Charlotte Ree.
Ingredients
125g dark cooking chocolate (70% cocoa), roughly chopped
125g unsalted butter, at room temperature
80g CSR Caster Sugar
1 tsp vanilla extract
1 large egg, at room temperature
160g White Wings Premium Plain Flour, sifted
30g Dutch-processed cocoa powder, sifted
290g Chocolate Hazelnut Spread
sea salt flakes
Method
Melt the chocolate in a heatproof bowl over a saucepan of simmering water, or by using a double boiler. Don't allow the bowl to touch the water. Set aside to cool.
Beat the butter and sugar in the bowl of a stand mixer fitted with the whisk attachment until light and fluffy. Add the vanilla, egg and chocolate and beat until combined. Add the flour and cocoa powder and beat until a dough forms.
Roll the cookie dough into a log, then wrap in baking paper. Leave it in the fridge for an hour.
Preheat the oven to 160°C. Line two baking trays with baking paper.
Remove the dough from the fridge and form walnut sized balls of dough with your hands. Place the balls on the prepared trays, leaving a 5 cm gap between each to allow for spreading. Use your thumb to press an indentation into the centre of each ball.
Bake for 13–15 minutes, or until dried and slightly cracked. Allow to cool slightly on the trays before transferring to a wire rack to cool completely. (While the cookies are still hot, you can use your thumb to press them further if the indentation has been lost in the baking process.)
Once cooled, spoon a little Chocolate Hazelnut Spread into the centre of each cookie and sprinkle with sea salt. Store leftovers in an airtight container at room temperature for up to a week.
Tip:
We used black sea salt flakes here for a fabulous contrast with the Chocolate Hazelnut Spread