Chocolate Beetroot Cake
Prep: 20 mins
Cook: 45 mins
Servings: 12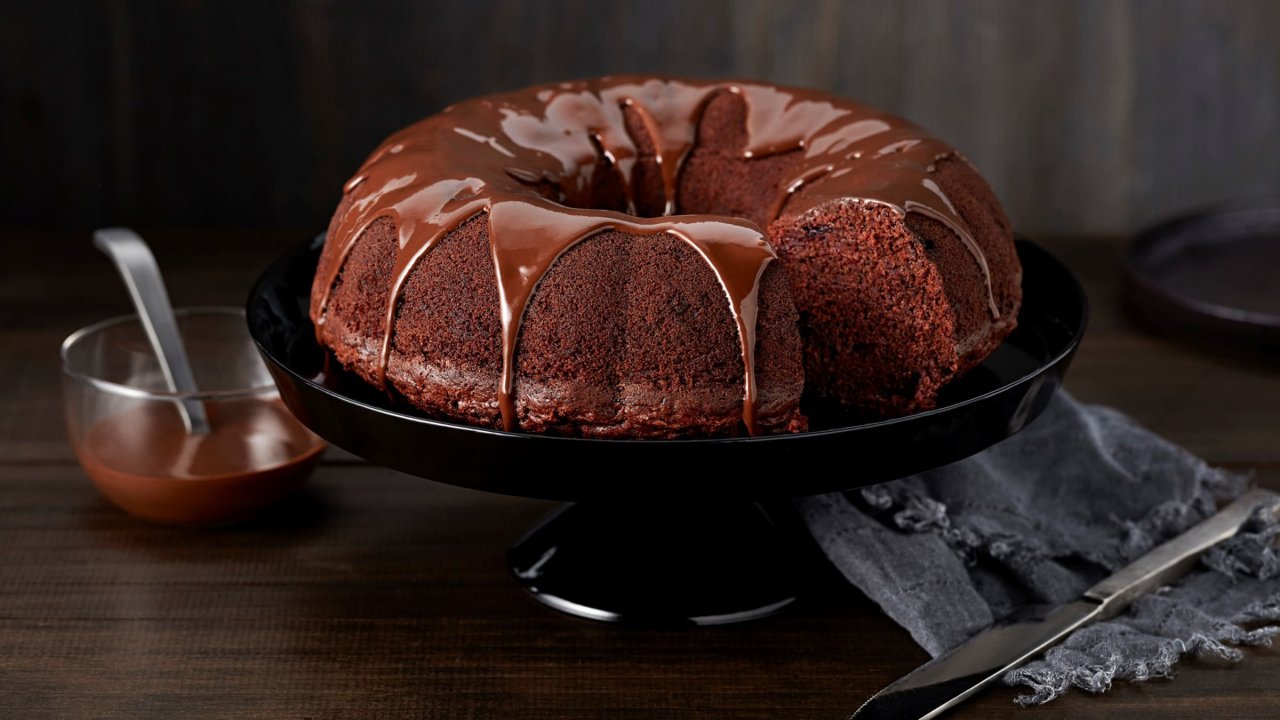 The best way to indulge in a slice of cake is with the Chocolate Beetroot Cake. With hidden veggies (you can't even taste the beetroot) and Unrefined Rapadura Sugar, you would almost mistake it for a healthy cake… almost. Drizzle your Chocolate Beetroot Cake with glossy ganache for a full immersion in the indulgence.
Ingredients
Cake:
1 beetroot (250g), peeled
3 extra-large eggs
1 cup sunflower oil
¾ cup CSR Caster Sugar
½ cup CSR Rapadura Sugar
100g dark chocolate, melted
1¼ cups self raising flour
¼ cup cocoa
Ganache:
150g dark chocolate, roughly chopped
1½ tbs sunflower oil
2 tsp CSR Rapadura Sugar
Method
Pre-heat oven to 160°C fan-forced. Grease a 2 litre bundt cake pan. Grate beetroot finely using a food processor with grater attachment, or with a box grater.
Place eggs, oil and sugars in the bowl of an electric mixer. Beat well until pale and creamy. Add beetroot and melted chocolate. Followed by the flour and cocoa, mixing until batter is smooth.
Pour into prepared tin and bake for 45 mins, or until an inserted skewer comes out clean. Allow to cool for 15 mins, before removing from the pan to a cooling rack.
For the ganache, place chocolate, oil and sugar in a heatproof bowl over a saucepan of simmering water. Stir until chocolate is melted and mixture is smooth. Allow to cool slightly before drizzling over the cooled cake.