Chilli Ginger Jam
Prep: Chilli Ginger Jam
Cook: 20 mins
Servings: 350 mins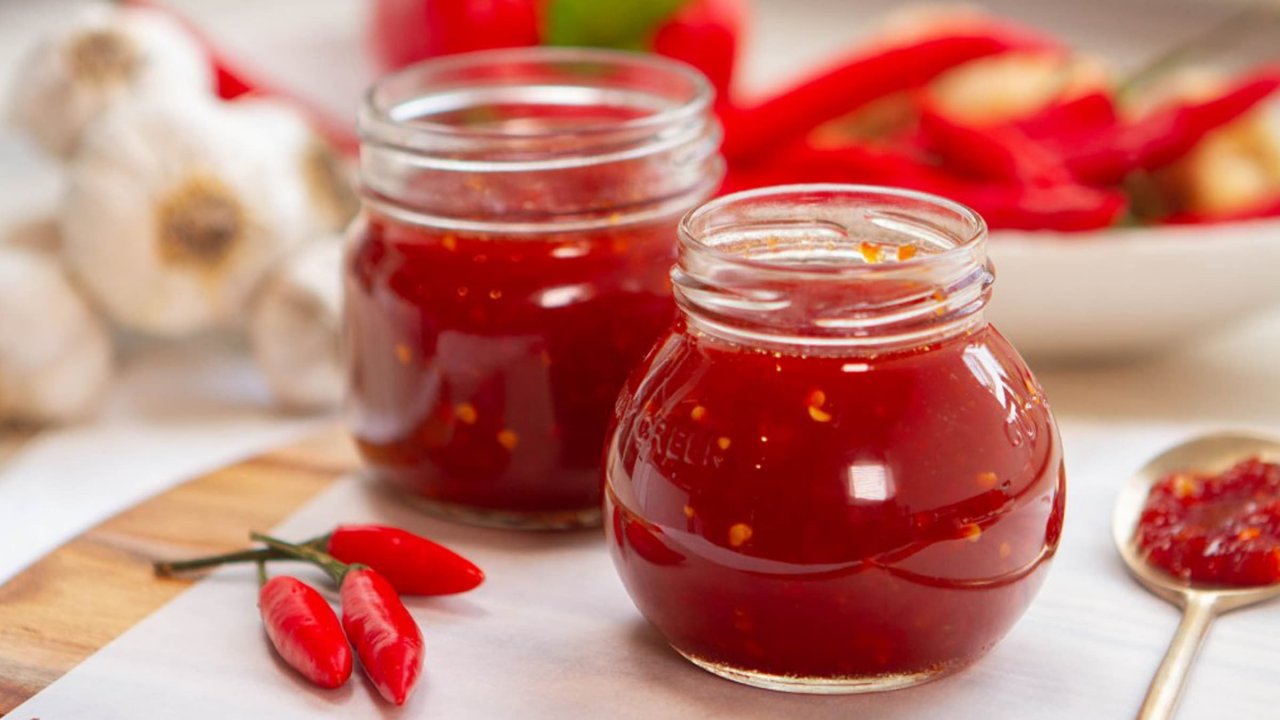 Perfect on a toastie, with your favourite stir fry or just on a cheese and salad sandwich. This chilli ginger jam will add a little zing to your day.
CSR Raw Caster Sugar adds a soft caramel backdrop to this spicy chilli ginger jam.
Ingredients
3 red capsicums, deseeded and roughly chopped
10 long red chillis, seeds in and roughly chopped
4 bullet (Thai) red chillis, roughly chopped
¼ cup peeled and finely chopped fresh ginger
8 medium garlic cloves, peeled and roughly chopped
1 x 400g can diced tomatoes
750g CSR Raw Caster Sugar
30g sea salt or pink salt crystals
250g red wine vinegar
2 bay leaves
2 tsp ground coriander  
Method
Add the chillies, ginger, capsicum and garlic to a food processor and blitz until finely chopped.
In a large heavy-based pan, add the chilli mixture, CSR Raw Caster Sugar and all the other ingredients, stir well.
Bring to the boil, then skim any scum from the surface, reduce the heat to low and cook for a further 45-50 mins, stirring often, until thick, bubbling and syrupy.
Remove from the heat and allow to cool a little. Spoon into sterilised jars and seal while still hot.