Caramelised Red Onion Relish
Prep: 20 mins
Cook: 35 mins
Servings: 2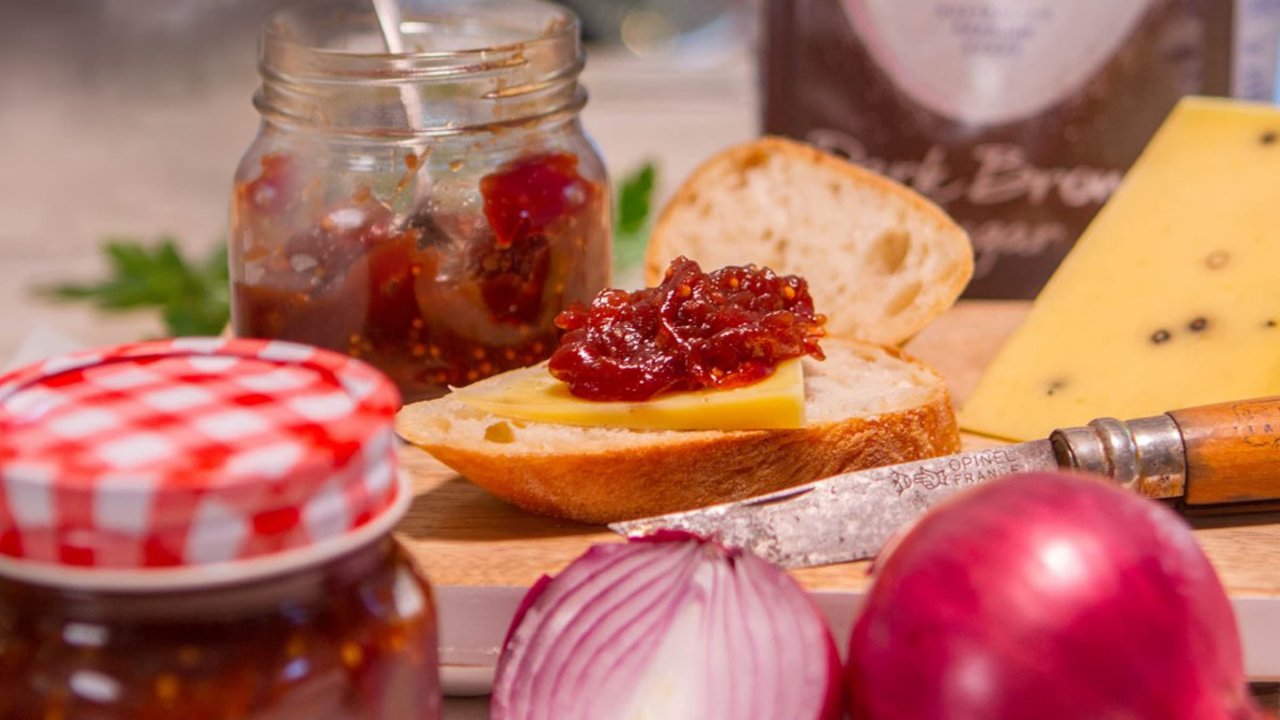 Tangy, sweet and sticky, this caramelised red onion relish recipe is easy make and takes less than an hour to make and is perfect for cheeseboards, burgers, salad or jacket potatoes.
CSR Dark Brown Sugar adds deep savory molasses flavor to balance out the sweet tartness of this simple relish.
Ingredients
3 tbsp olive oil
6 large red onions, peeled and finely sliced
2/3 cup, packed CSR Dark Brown Sugar
1 tbsp yellow mustard seeds
3 garlic cloves, crushed
2 bay leaves
1 cup red wine vinegar
3 tsp sea salt
2 tsp smoked sweet paprika
Method
On a low heat, in a large deep frying or sauté pan, add the olive oil and sliced onions. Cook, stirring occasionally, for about 15 mins or until the onion is soft and just changing colour.
Add the garlic, cook for about 30 secs until fragrant.
Sprinkle 1 tbs of the CSR Dark Brown Sugar over the onions and cook stirring constantly for a few secs until the sugar is bubbling and dark.
Turn the heat to medium. Add the red wine vinegar and all the remaining relish ingredients. Bring to the boil.
Reduce the heat to medium-low and cook, stirring occasionally until nearly all the liquid has evaporated and the onions are soft and jammy.
Remove the bay leaves. and spoon the onion relish straight into hot sterilised jars. Seal while hot.