Caramelised Pineapple Mojito
Prep: 10 mins
Cook: -
Servings: 2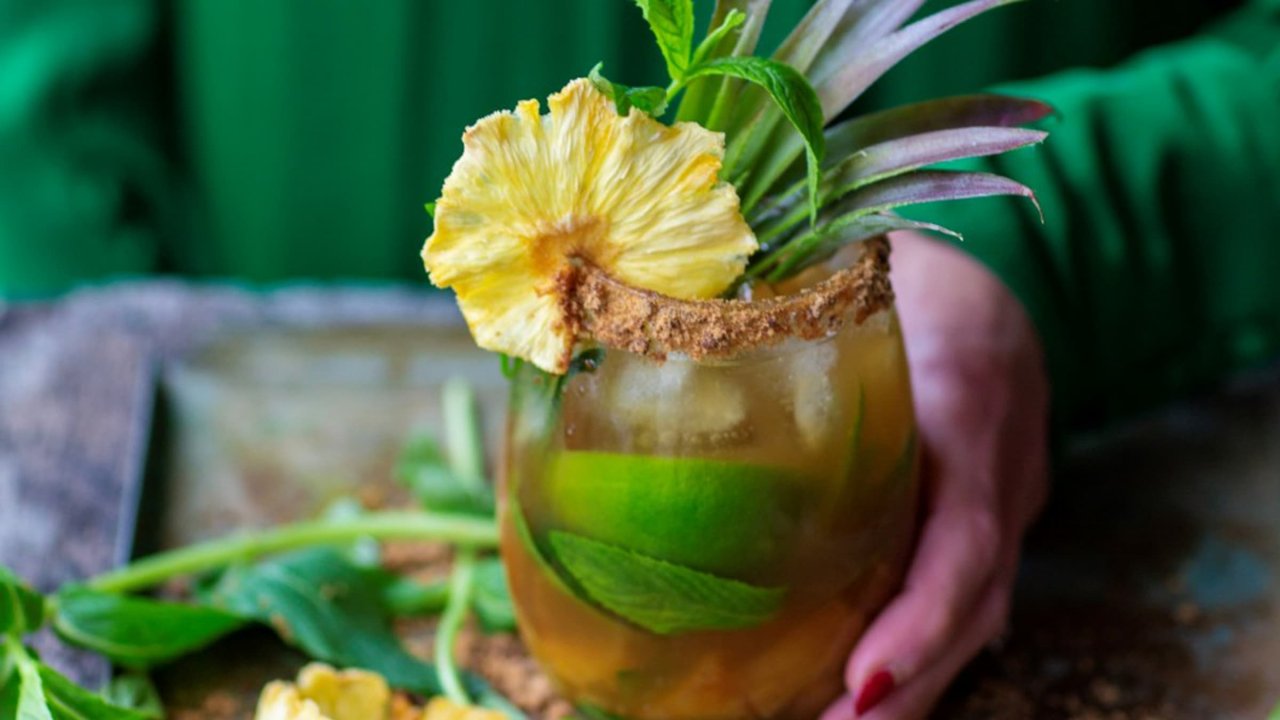 Super duo Sydney Food Sisters have used CSR Rapadura sugar to create this refreshing Caramelised Pineapple Mojito. This recipe is great to cool down with on a hot summer's day with the refreshing pineapple and mint flavours. You could even turn it into a Caramelised Pineapple Mojito mocktail by replacing the rum with lemonade.
Ingredients
120g pineapple, chopped
20g CSR Rapadura Sugar
½ cup CSR Rapadura Sugar, extra
10 mint leaves
1 lime, cut into 4 segments
80ml pineapple juice
120ml rum
Method
To make the caramelised pineapple, add the pineapple to a frypan. Sprinkle with 20g of Rapadura sugar. Cook over medium heat for 6-8 mins until softened and caramelised. Transfer to a bowl and allow to cool.
To prepare the sugar rimmed glasses, sprinkle the rapadura sugar on a plate. Using a piece of lime, rub the rim of each glass generously. Tip each glass, rim side down, into the rapadura sugar, and coat generously. Set aside.
To make the cocktail, place the mint leaves in a pitcher or small jug. Squeeze the lime segments over the mint and put the remnants in the jug. Pour in the pineapple juice and muddle the mint, lime wedges and juice together. Add the caramelised pineapple chunks and muddle a few more times to lightly crush the pineapple. Pour in the rum and stir well. Pour into 2 glasses and top with ice.