Caramel Ginger Crunchies
Prep: 40 mins
Cook: 20 mins
Servings: 45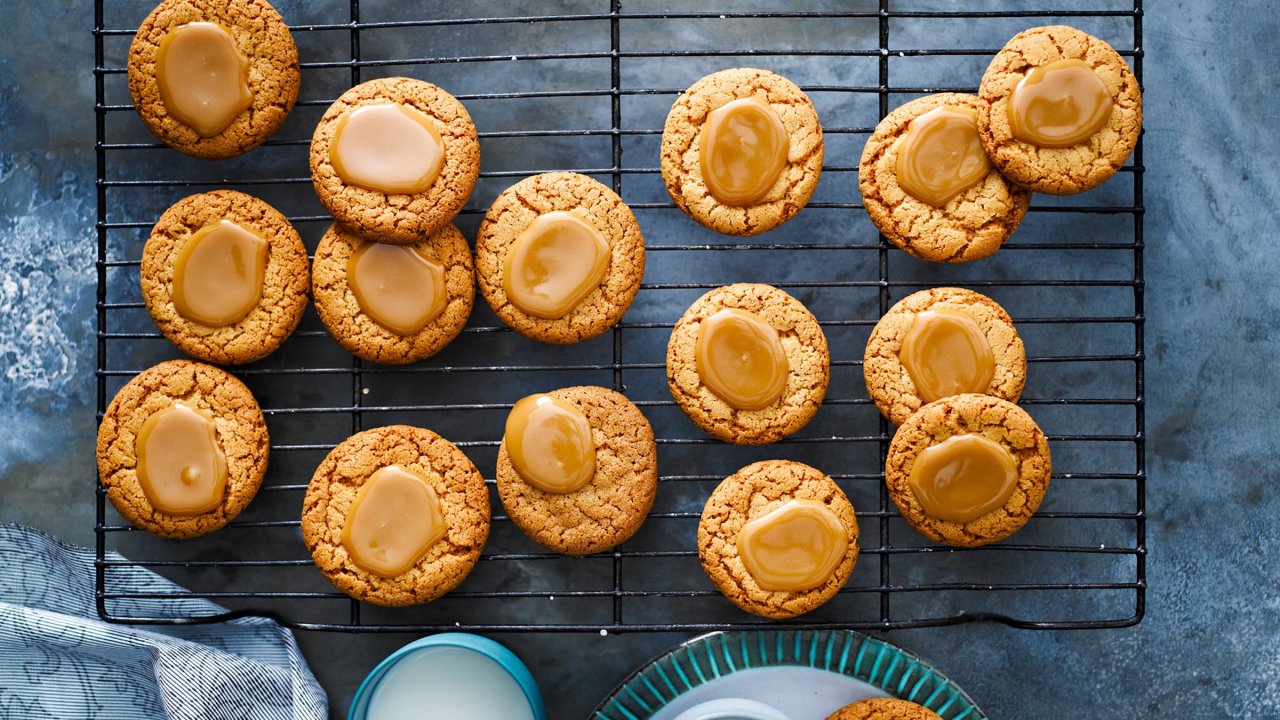 Create deliciously gooey biscuits with this Caramel Ginger Crunchies recipe. The melted caramel adds a rich flavour to these biscuits and the ginger creates the most wonderful aroma in your kitchen.
Ingredients
2 cups (300g) White Wings Plain Flour
½ tsp bicarbonate of soda
1 tsp ground cinnamon
2 tsp ground ginger
1 cup (220g) CSR Caster Sugar
125g cold butter, chopped
1 egg
1 tsp CSR Golden Syrup or CSR Treacle
2 tbsp finely chopped glacé ginger
45 wrapped hard caramels
Method
Preheat oven to 180°C. Grease oven trays; line with baking paper.
Process sifted dry ingredients with butter until mixture is crumbly. Add egg, syrup and ginger; process until ingredients come together. Knead dough on a floured surface until smooth.
Roll rounded teaspoons of mixture into balls; place 3cm apart on trays.
Bake biscuits for 13 minutes; place a caramel on top of each hot biscuit. Bake for a further 6 minutes or until caramel begins to melt. Cool biscuits on trays.