Apple Roses
Prep: 15 mins
Cook: 45 mins
Servings: 12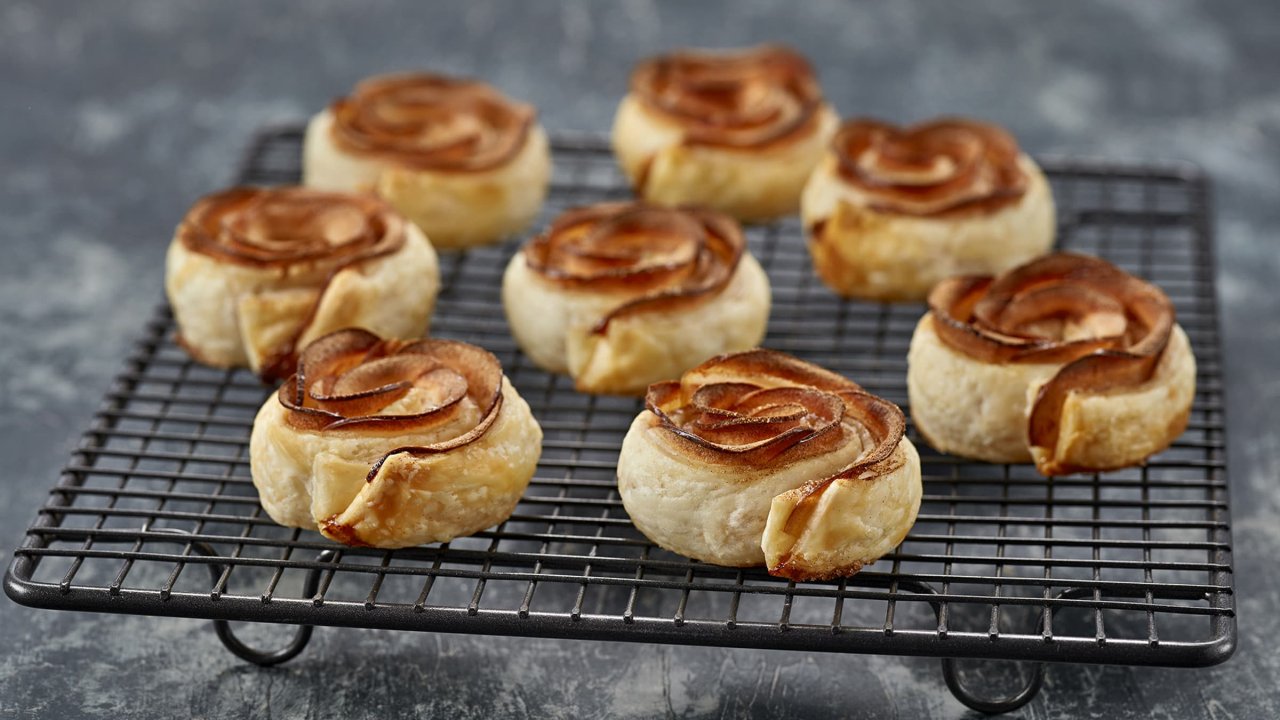 Making these Apple Roses is a lot easier than you think! As a part of our Love, Mum eBook, Amrita from our #BakingNation told us a story of how Apple Roses came to be her Mother's Day recipe: "The first thing I ever baked for my mum for Mother's Day was an edible bouquet of Apple Roses because she loves fruit and flowers!"
Ingredients
1-2 pink lady apples, unpeeled, cored and very thinly sliced
2 tsp lemon juice
1 tsp water
2 Pampas puff pastry sheets, partially thawed
2 tbsp warm jam, for brushing
2 tbsp CSR Caster Sugar, for dusting
Method
Pre-heat oven to 160°C fan-forced. Grease 12 x ⅓ cup capacity muffin pans.
Combine apple slices with lemon juice and water. Cook in the microwave for 1-2 mins until softened.
Place pastry sheets onto a lightly floured surface and roll out with a rolling pin until a little thinner. Cut each pastry sheet into 6 strips and lightly brush the strips with jam.
Lay the apple slices, slightly overlapping the length of the pastry strip sitting just above the side of pastry. Fold the bottom length of pastry up over the apples and then roll each strip to form a rose.
Place each rose into the prepared pans and sprinkle with sugar. Bake for 45 mins, or until pastry is golden and cooked through.