Almond Ricciarelli Cookies
Prep: 15 mins
Cook: 10 mins
Servings: 16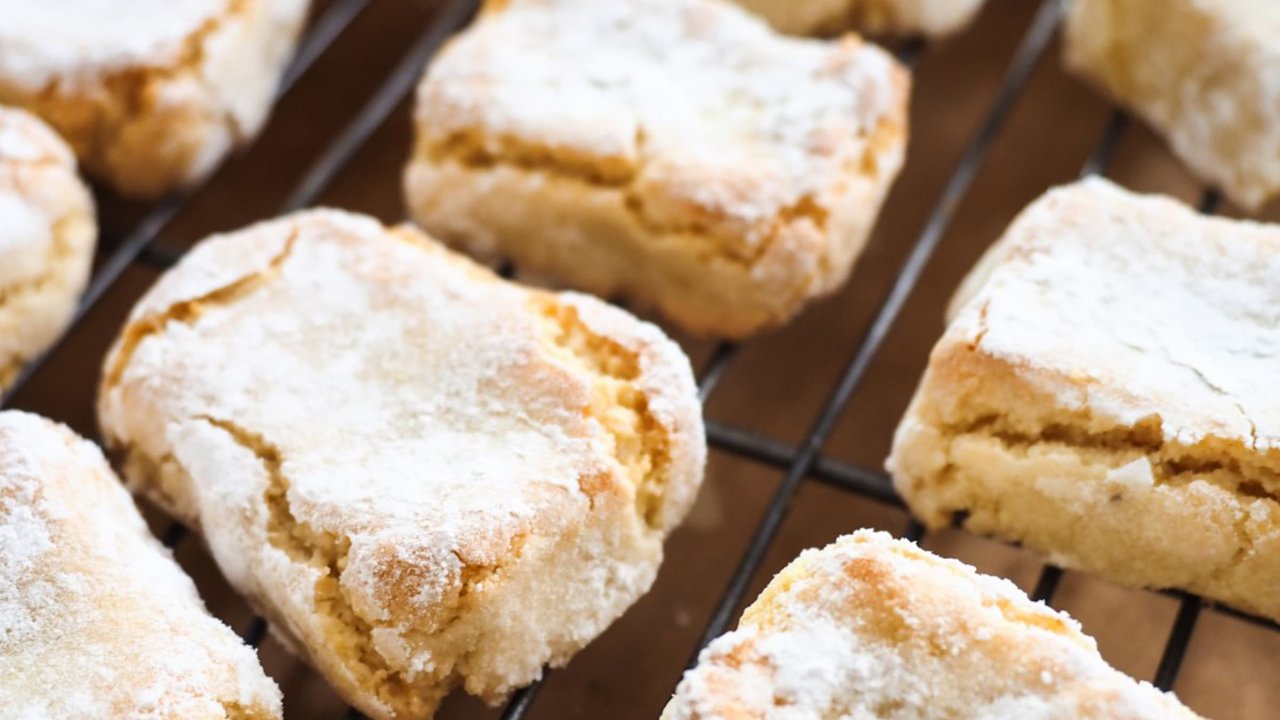 A classic Italian cookie recipe by Silvia Colloca. These almond biscuits have an addictive chewy/crumbly texture that you will love!
Ingredients
300g almond meal
250g CSR Caster Sugar
2 egg whites
1 lemon, finely grated zest
CSR Pure Icing Sugar for dusting
Method
Pre-heat your oven to 180 C for conventional ovens.
Mix almond meal and sugar in a bowl, add eggs and lemon zest and mix through to create a paste (using your hands is best here).
Pinch off pieces paste a shape into 3x4 rectangles (give or take!).
Dunk the in icing sugar and place them onto an oven tray lined with baking paper, well distanced apart. Bake for 10-12 minutes or until the cookies look slightly marked and the bottom is firm.
Remove from oven and cool on rack for 10 minutes. They keep well for a few weeks in an airtight container, so you can double the ingredients if you like, and make a bigger batch.