Alisha Henderson What's in The Cupboard Cookies
Prep: -
Cook: 12 mins
Servings: 12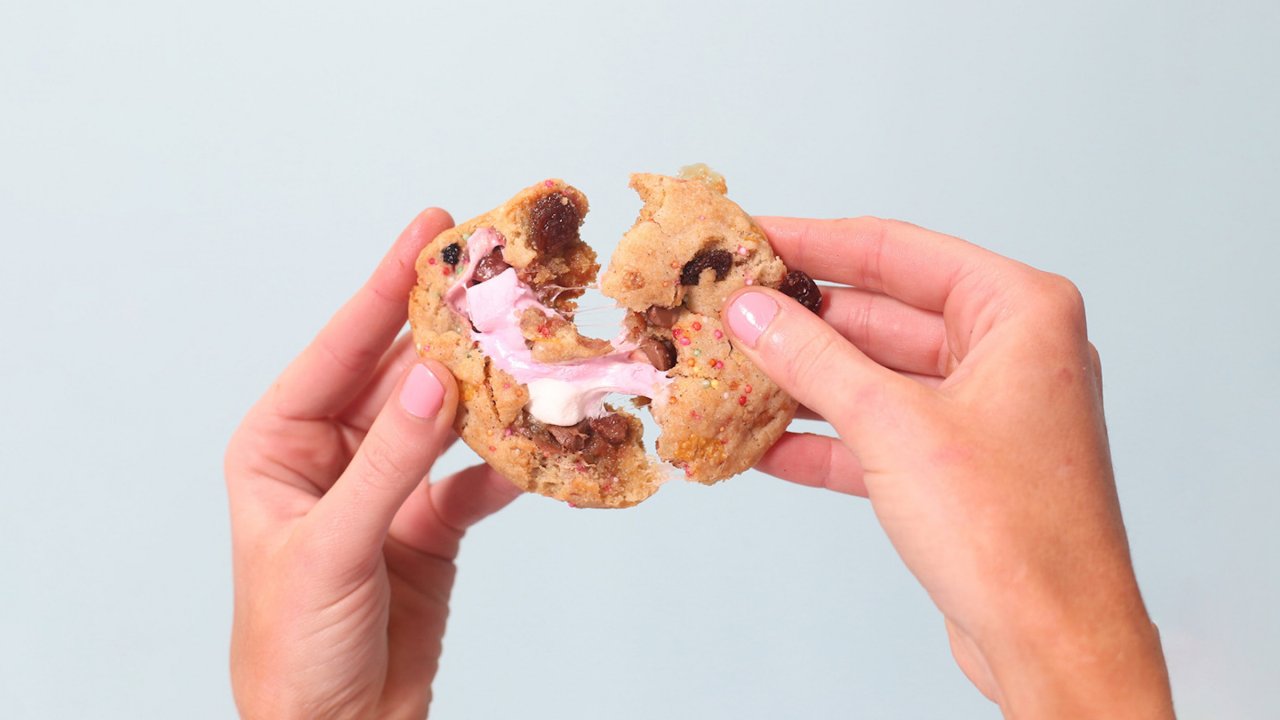 Alisha Henderson What's in The Cupboard Cookies.. bake magic this winter with the kids by using whatever you have in the cupboard to load up these chewy cookies!
Ingredients
1 cup White Wings Plain Flour
½ tsp baking soda
½ cup of CSR Caster Sugar (or CSR Brown Sugar if you have)
2 tbsp milk
2 tbsp of vegetable or canola oil
Squeeze of vanilla bean paste
Additions of choc chips, mini marshmallows, choc square, pretzels, chips, peanut butter, jam, cornflakes, sprinkles etc anything you can find in the cupboard - find something that will melt in the centre!
Method
Combine all the dry ingredients in a bowl.
Add the rest of the ingredients and mix until it starts to come together. This dough is very "crumbly" and won't form a solid mass of cookie dough.
Add in the goodies you found in the cupboard, except for the item you want to melt in the centre (if you have chocolate chips put these through the batter though!)
Take a small scoop of dough, roll it into a ball, then press a dent into the centre. Stuff the cookies with 5-6 mini marshmallows or a chocolate square or peanut butter etc! Take another small scoop and place this on top of the other, now roll into a ball and trap the treats inside!
Repeat until no dough remains. Place the cookie balls on a lined baking tray and refrigerate for 30 minutes.
Pre-heat oven to 180°C and bake cookies for approx. 12 minutes (don't overbake we want these squishy!)
Cool for 5 minutes and enjoy! Cookies will store in an airtight container for 7 days.