No-Bake Berry Cheesecake
Prep: 290 mins
Cook: -
Servings: 12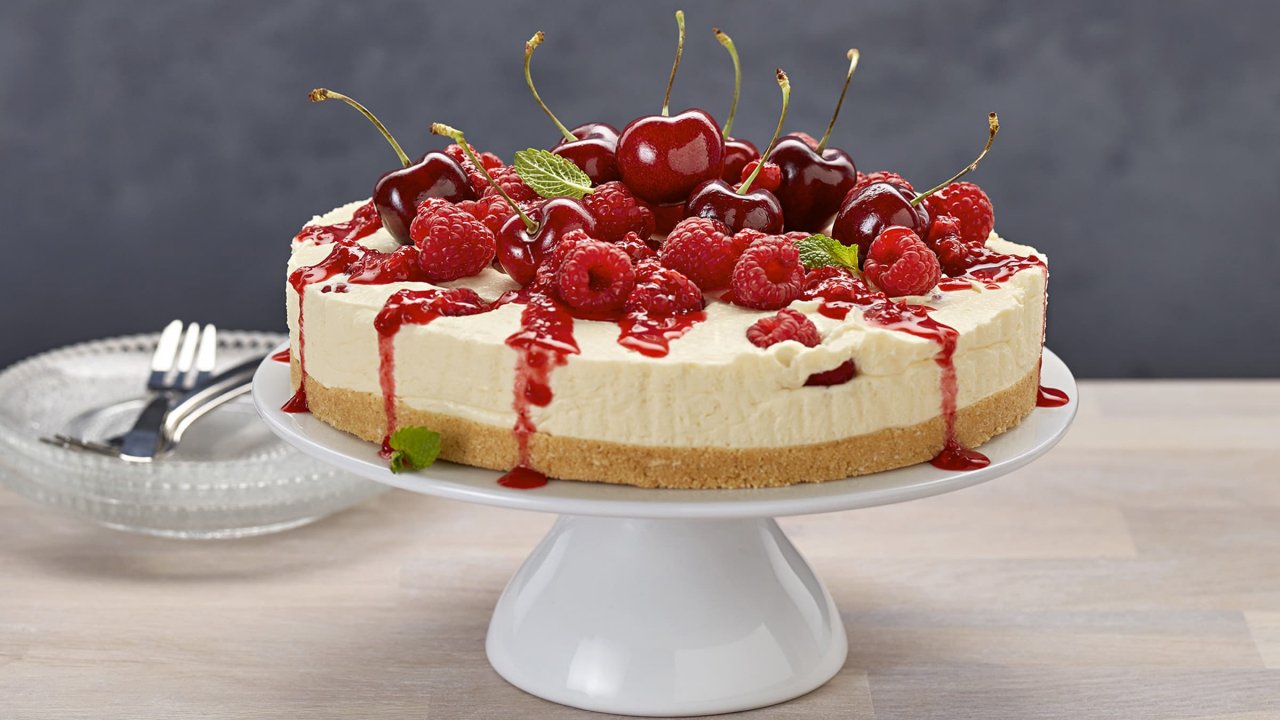 In the warm weather you don't want to be putting the oven on. Opt instead for a no-bake option like our No-Bake Berry Cheesecake. Filled with fresh raspberries and topped with coulis, this cheesecake makes the perfect dessert for a warm night with friends around.
Ingredients
Cheesecake:
3 tsp powdered gelatine
¼ cup warm water
250g sweet biscuits
¼ cup desiccated coconut, toasted
100g butter, diced and melted
500g cream cheese, diced and softened
¾ cup CSR Caster Sugar
300ml cream
1 tbsp lemon juice
125g raspberries
Coulis:
125g raspberries
2 tbsp CSR Soft Icing Mixture
1 tsp lemon juice
To Serve:
Cherries
Raspberries
Mint leaves
Method
Lightly grease and line the base and sides of a 20cm spring form pan.
Sprinkle gelatine over warm water and stir to dissolve. Microwave for 30 secs and set aside to cool.
Place biscuits in the bowl of a food processor and pulse until fine crumbs have formed. Add coconut and melted butter and mix until well combined. Press firmly into prepared pan and refrigerate for 20 mins.
Combine cream cheese and sugar in the bowl of an electric mixer. Beat until smooth. Add cream and continue beating until thickened and volumed has increased slightly. Fold in lemon juice. Then gradually add gelatine mixture, ensuring it mixes in well.
Pour half of cream cheese mixture over biscuit base. Sprinkle with half of the raspberries, then top with remaining cream cheese mixture. Press remaining raspberries into surface. Cover and refrigerate approx. 4 hrs or until firm.
Meanwhile, for the coulis, smash raspberries roughly with a fork, mix in icing sugar and lemon juice. Refrigerate until required.
For serving, remove cheesecake from pan and place onto a serving plate. Decorate with additional berries, mint and drizzle with coulis.