Carrot Cake Cookies with Cream Cheese Frosting by Donna Hay
Prep: -
Cook: -
Servings: 6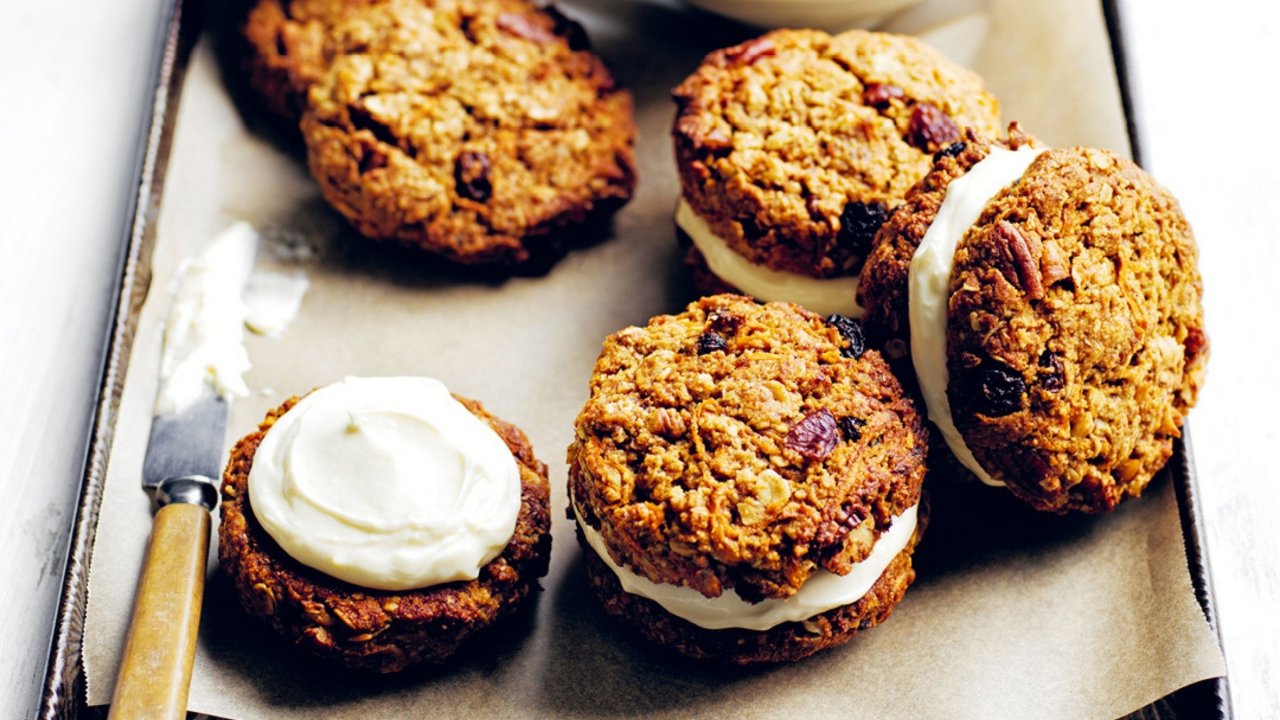 Presenting everything you love about carrot cake in a big, crisp-on-the-outside, soft-on-the-inside, lemon cream cheese-frosted cookie! Recipe by Donna Hay's new book, One Pan Perfect.
Ingredients
1 cup (90g) rolled oats
1 cup (120g) almond meal (ground almonds)
¾ cup (110g) CSR coconut sugar
½ cup (75g) plain (all-purpose) wholemeal (whole-wheat) flour
1 teaspoon baking powder
1 teaspoon ground cinnamon
½ teaspoon ground ginger
1 cup (115g) roughly chopped pecans
¼ cup (40g) raisins
1½ cups (180g) peeled and grated carrot
1 egg
½ cup (125ml) light-flavoured extra virgin olive oil
cream cheese frosting
125g cream cheese, softened
1 teaspoon finely grated lemon rind
¼ cup (40g) CSR icing (confectioner's) sugar, sifted
Method
Preheat oven to 180°C (350°F).
Combine the oats, almond meal, sugar, flour, baking powder, cinnamon, ginger, pecans and raisins in a bowl.
Add the carrot, egg and oil and mix to combine.
Drop 12 x 2 heaped tablespoons of the cookie dough onto a large baking tray lined with non-stick baking paper and flatten slightly.
Bake for 25 minutes or until the cookies are golden. Allow to cool on the tray.
To make the cream cheese frosting, place the cream cheese, lemon rind and icing sugar into a food processor and process until smooth.
Sandwich the cookies together with the frosting before serving.